General Motors' newly appointed international operations chief Stefan Jacoby has told members of the media that there is a "good likelihood" that South Korea will end up manufacturing the cars for the Australian market once Holden ceases local production in 2017.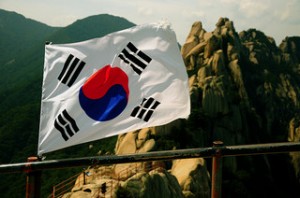 According to a report on ABC News, Mr Jacoby pointed out that the Korea-Australia Free Trade Agreement was a factor in the decision.
"Korea is producing high-quality cars. It will have a major role in our manufacturing set-up in the region and there is a free trade agreement coming up between Australia and Korea," Mr Jacoby said.
In December the Abbott government sealed the agreement with South Korea, one of Australia's most important regional partners and Asia's fourth largest economic powerhouse. The KAFTA will eliminate tariffs on Australian agricultural exports, including beef, wheat, sugar, dairy, wine, horticulture and seafood, as well as resources, energy and manufactured goods.
While the government highlights the importance of the FTA, a lot of manufacturing industry players expressed their disagreement, even before Holden announced its decision to stop manufacturing in Australia.
Australian Manufacturing Workers Union chief Andrew Dettmer has called the agreement "a disaster for manufacturing" and accused the Coalition government of putting the local industry as the last priority. Mr Dettmer said the FTA is a 'cows for cars deal'.
"We get to export beef, and the Koreans import their cars. This is a disaster for manufacturing, which has been put [by the Abbott government] as the last priority," he said.
The announcement from Mr Jacoby follows his admission this week that he was the one who proposed to pull the trigger on Holden and that no amount of government aid could have prevented the decision from happening.
Holden's decision to cease manufacturing in Australia by 2017 will put 2,900 people out of work – 1,600 from the manufacturing plant in South Australia and 1,300 in Victoria.