The Australian Renewable Energy Agency (ARENA) CEO Ivor Frischknecht opened a new coating facility in Queensland, equipped with state-of-the art technology to produce an anti-reflection coating for all types of solar panels.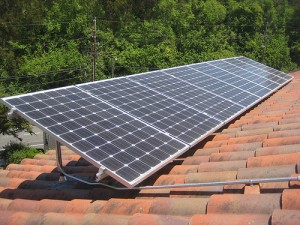 According to the media release by ARENA, the Australian Government has appropriated more than $2 million to finance the development of the solar coating technology that possesses the potential to increase the volume and the efficiency of renewable energy worldwide. The funds were provided through the ARENA initiatives and awarded to Brisbane Materials to deliver a solution for integrating the coating into existing panel manufacturing.
In addition, Brisbane Materials received $2.5 million through the Southern Cross Renewable Energy Venture Capital Fund Program and $2.5 million from the U.S-based New Ventures Partners LLC.
"The high-performance anti-reflective coating technology produced by Brisbane Materials is expected to provide a low cost, commercially viable way to increase the efficiency of newly manufactured solar panels," Mr Frischknecht said.
"ARENA understands the importance of investing right across the innovation chain, from research and development to commercialisation. This technology has evolved from a university laboratory to pilot-scale production and is based on landmark research developed at the University of Queensland."
According to Brisbane Materials CEO Gary Wiseman, the new facility in Darra, Queensland will enable the company to expand its market presence and further commercialise its technology.
"The funding we have received from ARENA and our other investors has been vital to us developing a turnkey solution for integrating the coating into existing panel manufacturing operations," Mr Wiseman said.
"Brisbane Materials is now in the exciting position of being able to scale up operations at our new Queensland headquarters while expanding sales and marketing efforts around the world."
Mr Frischknecht said the opening of the new facility in Queensland marked a new milestone in the efforts to come up with a cost-effective renewable energy solution that would benefit the country.
"Today's opening of the Brisbane Materials pilot-scale plant demonstrates what can be achieved when industry, universities and government work together to progress forward-looking, exportable processes and products," Mr Frischknecht said.
"The Australian Government's support of this project through ARENA is encouraging Australian discovery and providing the opportunity to expand Australia's export base in efficient, cost-effective renewables."