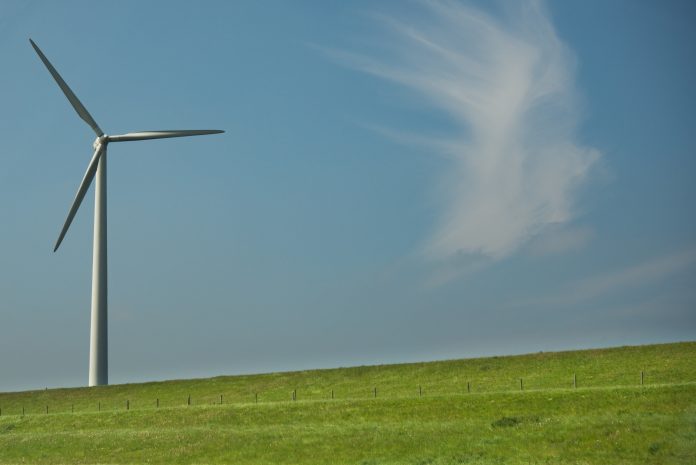 Advertorial Content
In a recent webinar, Flow Power experts discussed the changing Australian energy market and how manufacturers can unlock savings with renewable energy.
At present, the Australian energy market is characterised by its reliance on gas and coal-fired generation, which accounts for nearly 90% of Australia's power.
Flow Power, an energy retailer, has recognised the growing momentum to switch to renewable energy and is offering Power Purchase Agreements (PPAs) to companies. These PPAs would supply power which includes a fixed percentage of wind or solar output directly from a renewable generator.
Speaking at the webinar, the company's experts pointed out that Australian manufacturers require lower energy costs, long-term price certainty and more sustainable operations to drive down their expenditures and keep operations onshore.
To that end, Flow Power launched Corporate Renewable Virtual Generation Agreement (VGA) for businesses in 2017, which allow businesses to purchase renewable electricity to power their needs. Businesses which have signed VGAs have collectively saved $14M since their contracts began at the start of 2018, and an additional $1.4M since March 2018 bringing the total savings to $15.4M.
A corporate renewable PPA such as Flow Power's VGA, is an agreement which secures long-term, low-cost renewable energy for an Australian business  
Renewable corporate PPAs already exist internationally and are at the heart of many energy strategies for companies like Google and Amazon in lieu of the inherent price security.
Flow Power is the first retailer in Australia to offer manufacturing businesses access to this type of arrangement, providing a solution to rising energy prices.
"Renewable generators like wind and solar produce power at a low cost up to half of what users are currently paying in the wholesale market. Currently, energy retailers are locking in these low costs and passing on the higher market prices to customers," said Flow Power experts.
"By agreeing to buy power from the plant through a Corporate PPA, the customer can make sure they pay the low cost of generation as they purchase renewable power directly from the generator."
Flow Power offers solution packages that provide a direct link to the wholesale market to generate savings.  PPAs can suit businesses which use more than 1 GWh per year. For businesses that use less power, Flow Power has a range of other solutions to minimise costs.
In addition to signing onto a PPA, manufacturing companies looking to switch to renewables can also do so by investing in on-site renewable energy generation or by signing  Virtual Generation Agreements (VGAs).
One such example is Pernod Ricard Winemakers – the premium wine division of Pernod Ricard – which invested in its own on-site generation capability and combined this approach with a PPA with Flow Power in order to achieve its ambitious goal to source 100% renewable energy for its operations by mid-2019.
Helen Strachan, Pernod Ricard Winemakers' Legal and Corporate Affairs Director says: "The business is doing everything within our means to draw upon renewable energy, both in terms of our own renewable electricity sources at our winery and our commitment to supporting the renewable energy industry."
"We are excited to be leaders in defining the future of sustainable business in a rapidly changing environment."
Flow Power's Virtual Generation Solution taps energy from wind and solar farms to provide power customised in accordance to specific customer needs and has different methods to ensure power generation if the renewable energy sources are unable to produce maximum required power.
Many international companies are already using VGAs –without having to change their operations or put anything on their roofs – and are now reaping the benefits of not having to spend capital and time to achieve renewable energy generation.
Businesses that buy power from a renewable plant through a VGA are granted access to fixed rates for long-term savings. Over a minimum period of 5years, the agreement buys them a fixed percentage of wind or solar output direct from the renewable generator in real-time via the National Electricity Market, calculated in 30-minute intervals under a 'take or pay' arrangement – meaning they'll only pay for what they use.
When a company uses more than what is generated in an interval, Flow Power will source additional electricity from the wholesale market. When it uses less, it has the option of selling the electricity to Flow Power or back to the wholesale market.
"Signing up to a VGA will secure low-cost power for your business for up to 25 years. With prices as low as 50% of market rates, it's a smart investment that will result in huge savings in the long run," Flow Power's webinar experts concluded.
For more information or to download the webinar, visit Flow Power.
Image Credit: Creative Commons – Pexels