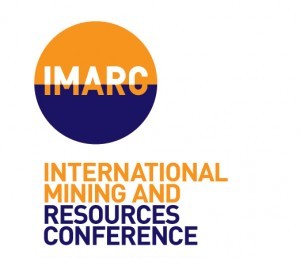 The Andrews Labor Government has launched Australia's leading mining business event, the International Mining and Resources Conference (IMARC), which will be held at the Melbourne Convention and Exhibition Centre from 7-10 November.
IMARC 2016 will bring together global mining leaders with Victorian-based resources companies and those organisations supporting the mining sector, from training providers through to other professional services.
Victoria is Australia's largest exporter of mining equipment and technologies and home to the global headquarters of BHP Billiton, MMG, Oceanagold, Newcrest Mining, Alumina, Saint Barbara and Orica, as well as Rio Tinto's Asia Pacific regional headquarters.
Minister for Industry and Employment Wade Noonan said IMARC 2016 will consolidate Victoria's position as a global leader and hub for professional services and businesses in the mining sector.
"The Andrews Labor Government is supporting Victoria's leading mining sector to showcase their world class expertise and build new opportunities," the Minister said.
"This year's conference will be the biggest yet, drawing more than 2,000 delegates from every corner of the globe."
The conference will be part of the Victorian Invitation Program (VIP), the state's biggest ever inbound trade mission which began in 2015 and brought almost 300 delegates from 24 countries to Victoria to network with local businesses.
Minister for Small Business, Innovation and Trade Philip Dalidakis said the VIP has attracted buyers and investors from the world's largest markets to see firsthand the very best the state has to offer across key sectors including medical technology and pharmaceuticals, international education, professional services, retail, food and fibre and now mining.
"Our targeted inbound trade missions, like the VIP, are bringing the world to our doorstep so that Victorian businesses have the opportunities needed to help them grow, create jobs and strengthen our state," the Minister said.
"I can't think of a better platform than this conference to showcase Victoria's mining sector to the world."
Last year, IMARC was attended by over 2100 delegates from 47 countries, including 19 international mining ministers and senior government officials.