The University of Sydney is set to open the annual Design Lab graduate show at its Tin Sheds Gallery on 26 November, which is turning into a rich "hunting ground" for major Australian companies looking to find and nurture the brightest emerging talent for the new era of digital disruption.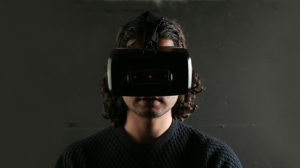 This year's show, called Anthelion, will be supported by Prince Waterhouse Coopers (PwC), Commonwealth Bank, Deloitte Digital and IBM, who have joined several long-standing User Experience (UX) supporters that will sponsor the event.
The show – which represents the intersection of two worlds: design and technology – is the final showcase of work by students completing a Bachelor of Design Computing and Master of Interaction Design & Electronic Arts.
Associate Professor Martin Tomitsch, Head of Design Lab and Director of Design Computing at the University of Sydney said the graduating students were in high demand from industry because they possessed the essential skillset for the thriving UX industry that is driving digital innovation.
"As technology becomes embedded in the world around us, how we experience the world and do business is being reconstructed through the lens of technology. Our students have the design thinking and technical skills that can reshape the way we interact with our physical, social and cultural environment," Mr Tomitsch said.
"The works in the show represent the varied ways our students approach and respond to designing and creating meaningful and user-friendly experiences at home, on the street, in the workplace and virtually."
PwC's Dr Crighton Nichols, who leads the innovation team in PwC's internal core technologies group, said he believed that the Design Computing and MIDEA graduates were well equipped to contribute to today's digital world, in which user-experience was critical.
"Digital disruption is transforming the way PwC works with our clients. Our engagements are more collaborative and informed by data, often from multiple sources that need to be consolidated. The resulting insights then need to be communicated clearly, which requires creative data visualisation to be truly effective," Mr Nichols said.
"The ability to take a design-thinking approach to working with clients to understand the problem space and then iterate through possible solutions using lean, agile methodologies is essential to achieving our vision to solve complex problems that are important to society."
This year's Anthelion show will see 57 students present their ideas and design challenges across robotics and drones, mobile apps, 3D modelling, interactive digital installations, and wearable technology.
Some of the unique ideas on show include Waterbender, a smart home app to track and control water usage; Home Command, an app for automated home devices controlling lighting, doors and alarms; and KneeTech, a wearable device that monitors patient progress for those that have underwent Anterior Cruciate Ligament reconstructive surgery.
"Some works are experimental ideas for now, but may become central to how we experience the world and live our lives in the future. The exhibition provides a place for industry to meet and see the many and varied imaginings of our students," Mr Tomitsch said.