Global IT giant Hewlett Packard (HP) has opened a new Innovation and Collaboration Centre (ICC) at the University of South Australia's (UniSA's) Catherine Spence building on North Terrace that will provide students, start-ups and small businesses with access to the company's global capabilities and world-class resources.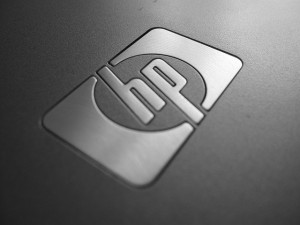 The new Innovation and Collaboration Centre was established in partnership between Hewlett Packard, the University of South Australia and the State Government, which supported the project with a $5.5 million grant.
Commenting on the opening of the centre, Premier Jay Weatherill said it will provide a "unique environment" that connects technology, knowledge and commercialisation expertise to South Australian business and industry.
"It is dedicated to helping businesses and industries transform ideas into market success and will be the pipeline for the commercialisation of innovative ideas," the Premier said.
"It will provide a business and solution-orientated environment where knowledge, ideas and technology are drawn together to grow business and solve complex problems."
Mr Weatherill added that Hewlett Packard will collaborate with the University of South Australia to deliver a four-year ICT Honours degree.
"This will include work placements with Hewlett Packard to further support workforce development and expansion and we will support training to help workers move into the ICT sector – including workers displaced from declining industries such as automotive, who are looking to re-skill," Mr Weatherill said.
"Bringing science and technology out of the labs and into the public realm will play an important role in supporting young people to pursue careers in science and innovation."
The Innovation and Collaboration Centre will be housed into the University's new Health Innovation building development as part of the North Terrace Health and Biomedical Precinct in 2018.
UniSA Vice Chancellor, Professor David Lloyd, tipped the ICC to become a "commercialisation pipeline" for new innovations designed to help South Australian businesses flourish.
"The ICC is built on a strategic partnership which will see business benefit from UniSA's knowledge in business growth and commercialisation, combined with Hewlett Packard Enterprise's technological expertise and the support of the South Australian Government," Mr Lloyd said.
"It's a partnership which champions the growth of SA's business sector through a collaborative, dynamic and supportive environment, and it's one which will help educate the professionals of tomorrow, as our students will be able to generate their business ideas and utilise the resources of the Centre."
The company's Managing Director South Pacific Nick Wilson said he was very excited about the partnership.
"Hewlett Packard Enterprise's role in establishing the centre is a direct reflection of our dedication to enabling innovation that transforms industries, markets and lives," Mr Wilson said.
"Investing more in Science, Engineering, Technology and Mathematics is vital for the economic future of our region, and will help to strengthen relationships between industry, the public sector and the higher education sector."