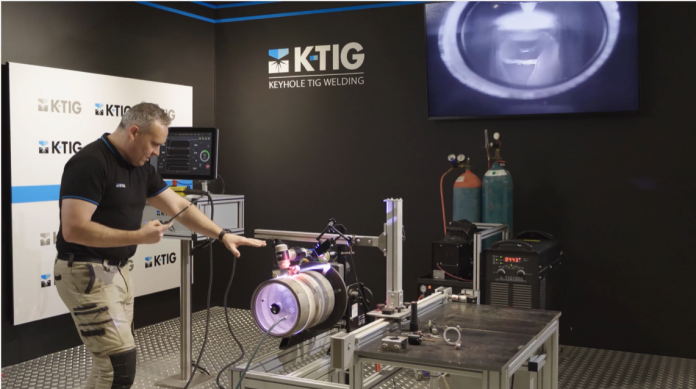 Welding technology specialist K-TIG has successfully completed the first round of weld testing under the Memorandum of Understanding (MOU) to develop advanced keyhole welding procedures for Hanwha Defense Australia and Hanwha Defense Corporation.
Hanwha is the preferred supplier for the Australian Army's multi-billion dollar Land 8116 self-propelled artillery project and is shortlisted for the Land 400 Phase 3 Infantry Fighting Vehicle project.
Under the MOU signed in March 2021, K-TIG has committed to develop welding procedures and supply independently performed weld quality test results. These were for test coupons of specific armoured steels to be used in Hanwha's Redback and Huntsman vehicles being offered to the Australian Army under the Land 400 and Land 8116 procurements.
According to K-TIG's statement, the company has now delivered to Hanwha weld samples, and weld quality testing results, for the Bisalloy Steels proposed for Hanwha's vehicle offering.
"These samples were for joint geometries utilising both Ultra Hard Hardness, UHH, and Ultra High Toughness, UHT, armours," reads the statement.
"Further work continues on the Land 8116 Rolled Homogeneous Armour coupons for the Bisalloy Steels proposed for Hanwha's Land 8116 Huntsman offering."
K-TIG Managing Director Adrian Smith described the announcement as an important milestone in the company's ambition to introduce its technology into the global defence fabrication sector.
"The replication of the earlier DMTC research results on the specific complex armours used in modern vehicles validates the applicability of the technology," Mr Smith continued.
"The next milestone towards the industry acceptance of K-TIG into armoured steel welding is the welding and qualification of actual vehicle components."
Mr Richard Cho, Managing Director of Hanwha Defense Australia, said they were greatly encouraged by the results of independent testing of K-TIG's welding.
"Hard and thick armoured steel can be difficult to weld effectively but these tests indicate that K-TIG's process is both effective and faster than traditional welding," Mr Cho noted.
"Hanwha will continue work with K-TIG to examine the practical application of its technology to our production processes.
"The potential for cost savings while increasing productivity and quality make KTIG's advanced welding technology an attractive proposition."
Image credit: https://www.k-tig.com/