Manufacturing exports to South Korea is expected to increase by 53% by 2030 under the South Korea-Australia Free Trade Agreement, according to details revealed by The Australian.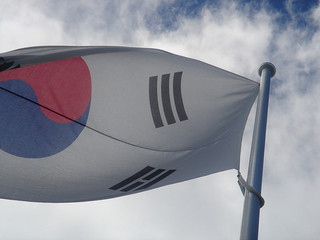 The FTA anticipates a $653 million a year boost for the economy, with agricultural exports also seen to rise by 73% by 2030, compared to projections of a 29% decline in the absence of the deal.
Trade and Investment Minister Andrew Robb told The Australian ahead of the release of the deal's text that "the increased market access afforded by this agreement is important for an economy in transition like ours".
"The government sees trade and investment as a critical element to driving sustainable future growth and job creation," Mr Robb said.
"That is why we are determined to conclude FTAs with our biggest Asian trading partners, which stalled under Labor."
Korea is Australia's third largest export market, buying $19 billion worth of Australian goods in the last financial year.
Among the key points of the FTA are the elimination and reduction of tariffs in several goods: 40-70% tariff on beef will be eliminated over a period of 15 years, a 15% tariff on wine will be eliminated immediately, up to 176% will be gone from dairy products, and 8% will be eliminated from pharmaceuticals & vitamins and car engines & gearboxes.
Minerals Council of Australia chief executive Brendan Pearson also said the Australian mining industry strongly supported the FTA with South Korea.
"The FTA will provide a significant boost to Australia's exporters by removing tariffs on a range of commodities including gold, titanium oxide, lead and nickel," Mr Pearson said.