Holden — one of only seven fully-integrated global General Motors operations that designs, builds and sells vehicles for Australia and the world — has managed to avoid its biggest ever automotive recall in Australia barely a month after it recalled nearly 46,000 VF Commodore and WN Caprice units in the country and New Zealand due to concerns over a potential fault with the front seat belts.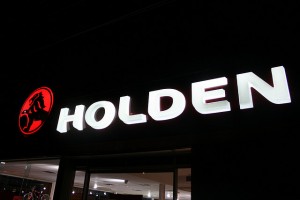 It comes after the company was forced to recall more than 500,000 Chevrolet Camaros built from the 2010–2014 model years from the North American market due to an ignition switch issue.
Seeing as the Holden Commodore line uses the same ignition system as the Chevrolet Camaro model, speculations emerged that Holden will recall the 432,000 Commodore sedans, wagons and utes built since July 2006 — when the Zeta Commodore was introduced.
However, Holden said there will be no recall in Australia, as local testing found that there was no problem with the ignition system.
Holden spokesman George Svigos told News Corp Australia that the company reviewed the Commodore ignition system once it became aware of the issue with the Camaro.
"In light of this, Holden engineers conducted a review of the (VE and VF) Commodore, which is based on the same architecture, and can confirm that it is not impacted by this recall," said Mr Svigos.
General Motors said the Camaro ignition fault was not the same as the recall of 2.6 million cars linked to 13 deaths in older model Chevrolet vehicles. It said it knew of three crashes involving the Camaro, resulting in four minor injuries, that "may have been caused" by the ignition being disabled.
According to the article on News.com.au, the previous record for a recall in Australia was set by Toyota, which recalled 300,000 vehicles in October 2012 because of faults with the airbags and seats.