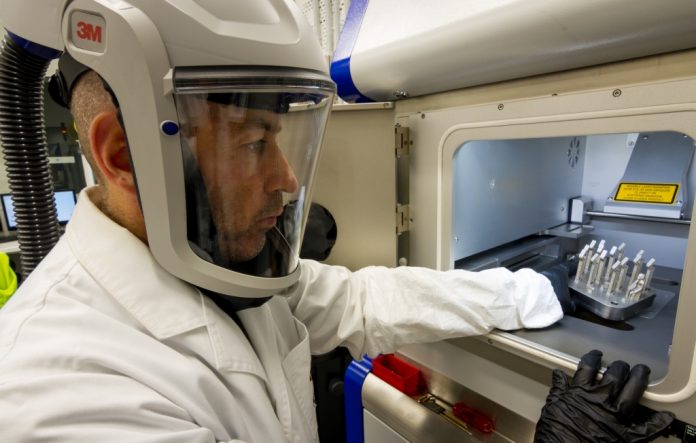 The Faculty of Science and Engineering at Macquarie University has installed a new 3D metal printer by SLM Solutions capable of producing parts in steel and titanium.
Dr Peter Dekker, manager of the 3D print facility, said their next objective was to look for industry partners to develop products with manufacturers.
"This 3D metal printing system will let us extend our work with manufacturers providing them with a place to test and trial their designs," Dr Dekker said.
"We are ready to prototype a design they bring to us on a CAD file or we can scan in a part and create from there, we have all the technology required."
"We are looking for part development partners. We're ready to explore the opportunities companies have never been able to do alone, we're here to work with them to find solutions that will support and improve their bottom line."
VTT Technical Research Centre in Finland and the Fraunhoffer Institute in Germany are among the research institutes that have already conducted research with SLM Solutions in testing out the production of parts used in manufacturing and providing solutions that were not available before.
Dr Martin Ams, Research Fellow in Physics, said Macquarie University was also looking to engage in research and to explore design.
"3D printing allows a re-think of design opportunities, it lets you take a traditionally produced part and optimise the design. This has already occurred with aeroplane parts. We'd like to think that optimising a design would give any manufacturer a better, more reliable, and robust solution," Dr Ams added.
"We're ready to research the opportunities and work alongside companies to achieve this. The campus has a teaching hospital and we hope to partner with them in developing new medical solutions. We are set up to assist the health sector which is the fastest growing area in 3D printing."
Interested parties can contact Dr Ams or Dr Dekker on 02 9850 6000.
Image provided