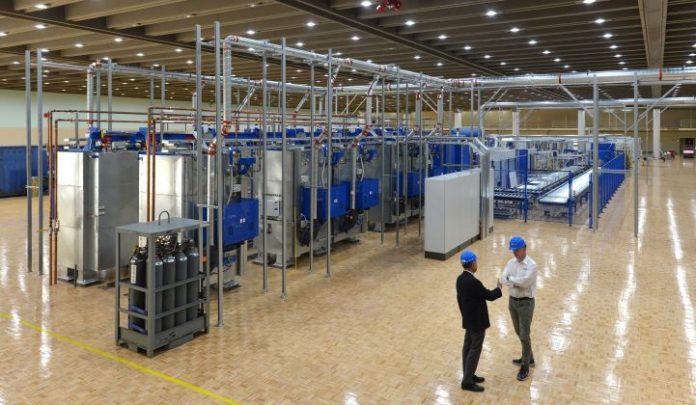 The new equipment and machinery will form part of a full assembly line to further advance technology and production capacity.
Magnis Energy Technologies Ltd (ASX:MNS) has acquired new state-of-of-the-art machinery from lithium-ion cell manufacturer A123 Systems to reduce overall capex and fast track production at its New York Battery Plant, the company announced today.
The purchases were directly made by US-based entity Imperium3 New York (iM3NY). Magnis currently hold approximately 58% ownership of iM3NY.
New equipment including formation lines, slurry making, coating, stacking machines, solvent recovery and refining will contribute to a full assembly line to expand iM3NY's manufacturing capabilities.
"The new equipment is of exceptional value to us as it will enhance critical learnings to advance technologies and help reduce the cost and time required to build our first gigawatt production line," said CEO of iM3NY Chaitanya Sharma.
Once fully operational, the new line will allow the battery company to manufacture 20 and 50amp hour cells.
The cells could position iM3NY as a major player in the U.S. lithium-ion battery industry, with potential customers from major markets including as Electric Vehicles, buses, trucks and bikes along with Energy Stationary Storage.
Commenting on the milestone, Magnis Chairman Frank Poullas said: "Following our successful capital raising last week, the iM3NY team is busy in the development phase and beginning production in late 2021."