In a statement from the South Australian Government, an extra $600,000 in State Government funding will be provided over two years, with the aim to help boost skilled and business migrant numbers in South Australia.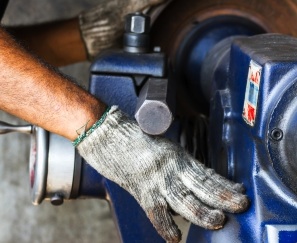 Manufacturing, Innovation and Trade Minister, Tom Kenyon has revealed the government was looking to attract eligible people with the skills required to help drive the State's economic growth.
"Business and skilled migration contributes to our economic growth by creating further investment opportunities, jobs and greater industry capability.The extra funding will assist Immigration SA to undertake a number of important marketing strategies to target potential skilled and business migrants in the United Kingdom and Asia," Mr Kenyon said.
Announcing the State Government was currently reviewing its state migration criteria and requirements, Mr Kenyon said the Government was focused on building and maintaining relationships with migration agents, especially China.
"This complements the State Government's China Engagement Strategy which outlines how we can forge a stronger alliance with China to take advantage of the benefits locally and abroad for industry, business and the community."
Recently the manufacturing sector in South Australia was delivered a major blow, after Holden announced in April that it was set to cut 400 staff at its plant at Elizabeth, in South Australia, by July, ABC reported.
However, Mr Kenyon believes there are employment, education and lifestyle advantages that can be constantly highlighted to help attract people.
"The Department for Manufacturing, Innovation, Trade, Resources and Energy and the Department of the Premier and Cabinet is working with local industry on a 90-day project reviewing current state migration criteria with the aim of increasing eligibility for potential migrants."
"The project – part of the Public Sector Renewal Program – is the first step in a long-term strategy to more effectively participate in national programs for attracting permanent skilled and business migrants," Mr Kenyon added.
Immigration SA has also launched a new website providing South Australian migrants and those interested in moving to the state with a more informative online platform. Visit the new website at: www.migration.sa.gov.au