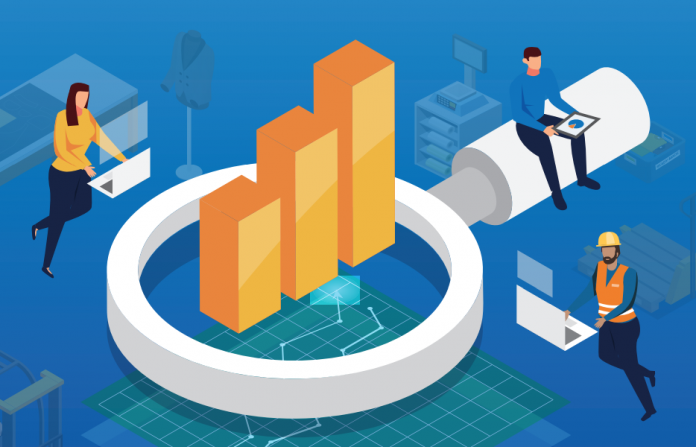 Market research and analysis firm East & Partners has released the Scottish Pacific SME Growth Index, providing a national snapshot of the thoughts of 1252 businesses with $1-20m revenues, across all states and major industries.
The study has found that more businesses are in growth mode than at any time since March 2016, with one in two (51%) forecasting positive revenue growth for the next six months.
The average projected revenue increase of 4.5% is the most positive sentiment since 2016, reflecting a promising rebound in underlying business confidence within the SME sector.
The study, however, has found that while more businesses are forecasting positive growth, there is a growing prosperity gap among SMEs – with those performing poorly in significantly worse shape than they were four years ago.
Scottish Pacific senior executive Wayne Smith said aside from the retail sector, manufacturing SMEs are the most negative about revenue growth – 46% are expecting growth over the coming six months, at an average of only 2.2%.
"Nine out of 10 manufacturing SMEs thought better cash flow could have given them a revenue boost of 5- 50%, with one-third of those saying they could have achieved at least a 5-10% revenue boost," Mr Smith explained.
"Our study also found that manufacturing business owners are putting in longer hours than all other sectors apart from mining – almost 45% work 60-80 hour weeks, with one in five clocking 80-plus hours."
He said SMEs have pointed to cash flow as the biggest problem for the whole SME sector.
"Many business owners are cash-strapped, time-poor and confused about the options available to them to fund their growth," Mr Smith said.
"With a declining property market and banks exercising caution, the concern is that a lack of credit could hamper growth prospects. Business owners will need to consider funding alternatives to traditional property secured lending."
"Those SMEs who find alternative ways to fund growth and master cash flow management will have a clear advantage over their competitors."
The study has also found that more than a third of respondents (37%) identify as growth businesses, with 59% of these SMEs seeking additional finance to fund projected growth.
Additionally, one in three of the so-called growth businesses are looking to borrow $50,000-$250,000 and a similar proportion seeking $500,000-$2million.
Mr Smith said using own funds is by far the most common way for SMEs to fund growth (89%), ahead of borrowing from their primary bank (23%), using alternative lenders (15%), taking on new equity (13%) and borrowing from secondary banks (10%).
"It's crucial to have reliable working capital, yet nine out of 10 SMEs reach into their own pockets to fund growth rather than use options that help them retain working capital within their business," he continued.
"Why are so many SMEs using inflexible, debt such as personal credit cards instead of more sustainable funding solutions that would allow them to grow without such intense cash flow pressures?"
Image provided