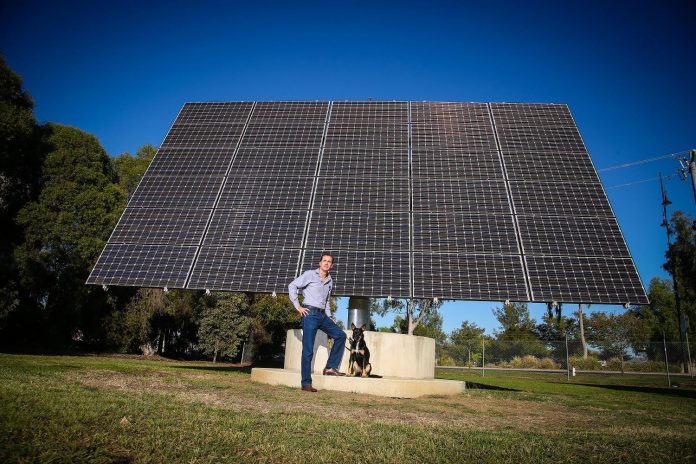 Mars Australia will become one of the first FMCG manufacturers in Australia to source the equivalent of 100% of its electricity from renewable energy sources, thanks to a 20-year power purchase agreement (PPA) with Total Eren Group.
The company, which manufactures iconic brands such as M&M's, MasterFoods, EXTRA sugarfree gum, and PEDIGREE dog food, is looking to fully satisfy the energy requirements of its six Australian factories and two offices from renewable energy sources by 2020.
The energy will be sourced from the Kiamal Solar Farm near Ouyen, Victoria, which is being developed by Total Eren and will be operational by mid-2019.
While Mars will not take energy directly from the solar farm to power its operations, the company – via the PPA – is providing the security necessary to enable Total Eren to expand the solar farm to a planned Stage 1 capacity of 200 MW.
In return, Mars will receive the Renewable Energy Certificates (RECs) created by Kiamal Solar Farm, which are transferable for all Mars' electricity use in all of its Australian facilities.
Mars Australia's General Manager, Barry O'Sullivan, said the company was thrilled to be flicking the switch to solar energy.
"It's about making a long-term commitment to a sustainable, greener planet that will benefit our customers, our consumers and the local and global community," he noted.
"The rise in electricity prices last year accelerated our plans to join Mars sites in the US, UK and 9 other countries in moving to renewable electricity."
"We acted quickly because the price volatility of energy in Australia made renewables the best option for our business, in addition to getting us closer to our commitment to eliminate greenhouse gasses from our operations by 2040."
Kevin Rabinovitch, Mars Global VP Sustainability said the PPA was part of a broader Mars journey to become Sustainable in a Generation, with plans to reduce greenhouse gasses across the supply chain by 67% by 2050.
"Last year we announced we're spending a billion dollars in the next three years to start transforming our supply chain to get those impact reductions," Mr Rabinovitch explained.
"We've made solid progress on the sustainability of our own operations since 2007, so now we're in a good position to accelerate work and share lessons with our supply chain partners as we tackle impacts beyond our own operations."
Image provided