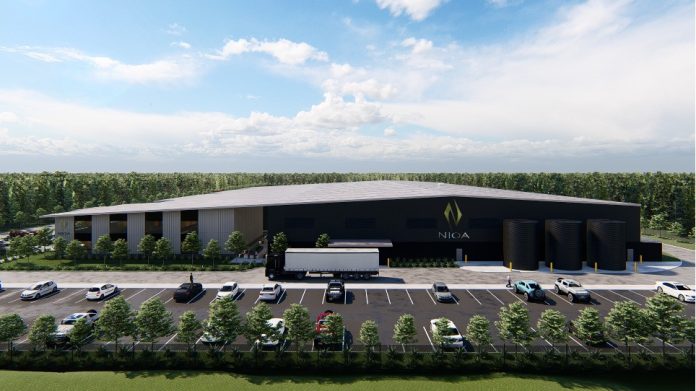 NIOA has disclosed plans for a $50 million facility specializing in the production of small arms and weaponry for the Australian Defence Force, commercial markets, and international export.
New South Wales' Lithgow, Queensland's Brisbane, and Victoria's Benalla have all been mentioned as possible locations for the new facility, which is expected to open in 2024 and create up to 150 jobs.
The decision to build in a "NIOA Weapons Manufacturing Facility" (NWMF), according to NIOA CEO Robert Nioa, demonstrates the Australian-owned company's determination about acquiring the next Tranche of the LAND 159 Lethality Systems Program, which includes assault rifles and machine guns.
"Today's announcement reinforces NIOA's commitment to build a resilient, reliable sovereign industrial defence base and modernise domestic manufacturing,'' Mr Nioa said.
"Small arms are core to our business, through both strong commercial market experience and as a trusted partner to Defence and Law Enforcement agencies over many decades.
NIOA is Australia's largest privately held provider of firearms, weapons, and ammunition to the Australian Defence Force, law enforcement agencies, and commercial markets."
Mr Nioa pointed to NIOA's track record of delivering sovereign capabilities, highlighting the $60 million Rheinmetall NIOA Munitions (RNM) plant in Maryborough, Queensland, which would soon begin producing 155mm artillery shells for the Australian Defence Force and export orders.
The RNM plant is part of NIOA's $130 million investment in domestic munitions and explosives manufacturing, which includes a $13 million restoration of the Government-owned Contractor-operated (GoCo) munitions plant in Benalla, Victoria, and an $11 million extension of its Brisbane headquarters.
Last week, NIOA announced its entry into New South Wales with the purchase of a corporate headquarters near Lithgow, which has long been a center for small arms manufacturing.
"Defence is an industry that the Federal Government has identified as one of six strategically important manufacturing priorities within a broader Modern Manufacturing Strategy,'' Mr Nioa said.
"NIOA supports this vision and wants to partner with governments in leading the future of the defence industry.''