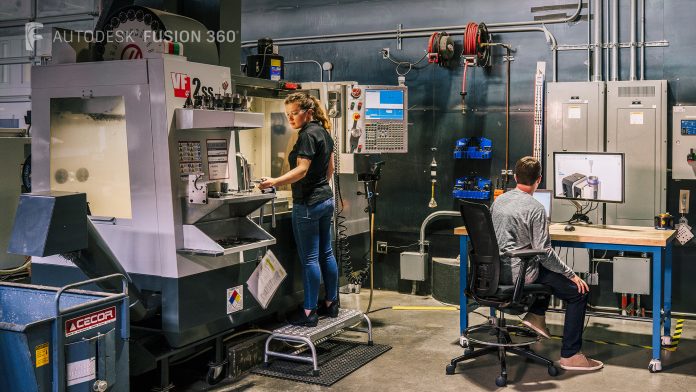 Sponsored Content by 
As modernisation pushes the boundaries of manufacturing at record-high speed levels, the future is looking promising for business leaders who place heavy prioritisation on adopting solutions aimed at increasing their throughput efficiency. 
We are currently in the midst of a massive transformation of the way we perceive and execute manufacturing. With the impending abundance– even domination– of Industry 4.0 technologies, computers are being interconnected with one another to ultimately make decisions without human involvement, reduce errors and waste, and make the manufacturing process a seamless experience for all of those involved. 
Amid the increasing barrage of risks that threaten both local and global supply chains, how are Australian manufacturers evolving their approaches to operations and risk management? What are their priorities in the midst of adverse environmental conditions that threaten the very core of their delivery capabilities? 
Part 1: Revolutionising the supply chain with automation 
In the past, supply chain security solely revolved around physical security and the integrity of the process. Suppliers often address physical disruptions by tracking shipments and checking regulatory paperwork. However, as advanced automation looms over the manufacturing industry, giving birth to more and more novel threats, suppliers are increasingly seeing the need for an all-in-one application that deals with every step of the process. 
Sharing data with suppliers in real-time, in the right format, and in the latest version is one of the challenges for global supply chains. Keeping everyone posted about changes is nearly impossible without a real-time collaboration platform. 
One solution. Limitless possibilities. There is an app for that. 
Take the Autodesk Fusion 360 app, the cloud-based design, simulation, and manufacturing platform that helps manufacturers transition to agile operations, connect workflows, automate processes, and network with the entire supply chain. 
Fusion 360 seamlessly connects the design, engineering, and manufacturing processes, all while allowing users to access the technology they need, on-demand. It also enables collaboration among stakeholders from design to manufacturing. Communication between suppliers and service providers throughout the development timeline is also made possible by the software. 
"I've used various softwares in the past, like CATIA, or NX or Mastercam, but none
of those really put together designing and manufacturing as well as Fusion 360," according to Jeff Hooper, owner of Backhand Bikes. 
The essence of innovation 
The key to digitalising the supply chain is envisioning and implementing a comprehensive digital strategy, all while being aligned with your enterprise goals. Software and technology can aid creators to achieve their business goals. Our journey toward adapting innovation can be a matter of making or breaking our chance to strengthen our market competence. 
The "Production Efficiency in Manufacturing" webinar hosted by Australian Manufacturing, in partnership with Autodesk," will bring together industry leaders to discuss the future of supply chain innovation and its outcomes for the manufacturing space. 
This online conference will offer a deep dive into practical plans for revolutionising the global supply network and discuss critical issues that sit at the nexus of innovation and efficiency. To register and for more information, please visit the event's page on the Australian Manufacturing website.