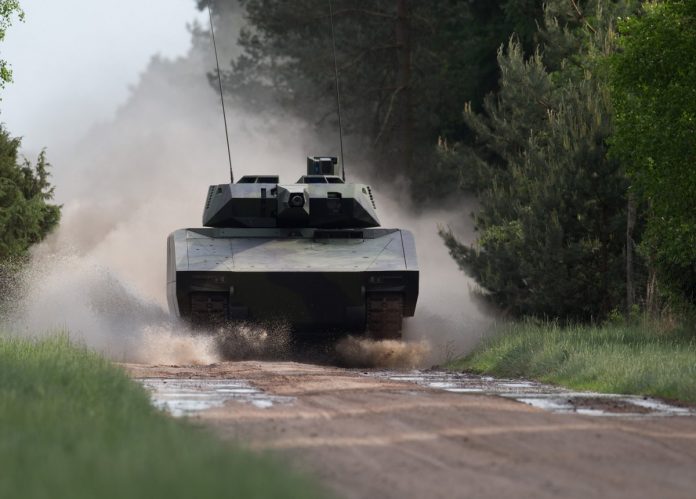 The Queensland State Government will support Rheinmetall's efforts to land the lucrative LAND 400 phase 3 project with the launch of a new campaign, Premier Annastacia Palaszczuk has said.
The $15 billion project is Australia's single largest investment in its Army's capability and will see the delivery of 383 infantry fighting vehicles and 17 manoeuvre support vehicles, based on Rheinmetall's Lynx KF41 Infantry Fighting Vehicle.
Premier Palaszczuk said her government was 100% behind Rheinmetall's bid for the project.
"Should Rheinmetall's Lynx be successful in the LAND 400 Phase 3 tender, Rheinmetall will manufacture the vehicles at the Military Vehicle Centre of Excellence (MILVEHCOE) in Ipswich," the Premier stated.
"I am calling on all Queenslanders to get behind this bid."
Minister for State Development, Manufacturing, Infrastructure and Planning Cameron Dick said the LAND 400 Phase 3 contract would guarantee the job security of more than 450 Queenslanders working at Rheinmetall's $170m MILVEHCOE in Ipswich.
"The MILVEHCOE's workforce and the critical mass of expertise will already be in place from Phase 2, so a win in Phase 3 will guarantee a continuation of work into the long-term," Mr Dick said.
"Rheinmetall expects the MILVEHCOE and its impact across Queensland's supply chain will contribute more than $1 billion to Queensland's economy.
"Momentum is definitely increasing in Queensland's defence industries, with more than 6500 people currently employed and $9.55 billion in Australian defence contracts secured in 2017-18, which is more than double the value of contracts awarded in the previous year."