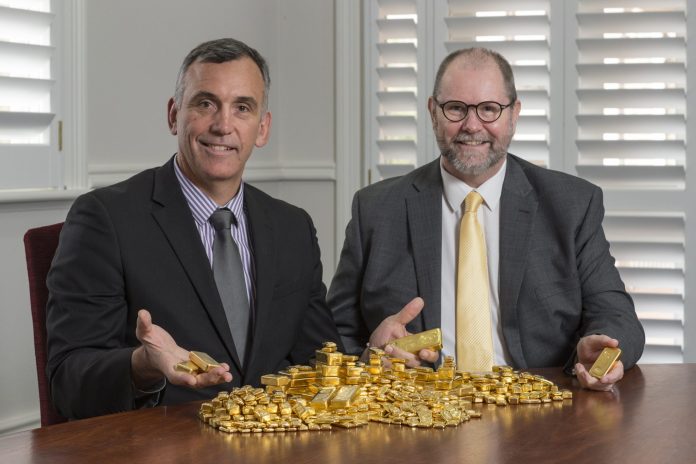 Resolute Mining Limited has announced a dividend of 1.7c per share following the adoption of an innovative gold sales-linked dividend policy which allows shareholders to receive dividend payments in gold.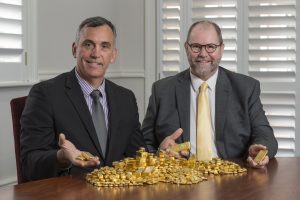 The new dividend policy, forged in partnership with The Perth Mint, provides Resolute shareholders who hold 5,000 or more company shares with the opportunity to chose to be paid in gold via a personal account held with The Perth Mint.
Commenting on the adoption of this unique dividend policy, Resolute's Managing Director and CEO, Mr John Welborn said this account will allow shareholders to securely store and accumulate Resolute gold dividends, buy and sell gold and other precious metals, and convert gold balances into a range of bars and coins subject to the terms and conditions of The Perth Mint Depository Online program.
"The 2016 financial year has been transformational for Resolute with the generation of a record profit of A$213 million, a stunning turnaround in the strength of the Company's balance sheet, and the completion of a number of key studies designed to ensure long term profitable gold production," he said.
"Resolute's new gold sales-linked dividend policy rewards our shareholders by providing a sustainable income stream that allows direct participation in our ongoing production success. Having generated sales of more than 7 million ounces of gold from over 25 years of continuous production, and with over 14 million ounces of gold in Reserves and Resources at our existing projects, Resolute shareholders will now be rewarded with a dividend based on a fixed proportion of future revenue from our gold production."
The Perth Mint operates the only government guaranteed investment and storage program in the world and has been offering private precious metal storage options for investors since 1999.
Perth Mint CEO, Mr Richard Hayes said this service now includes an innovative and modern platform which allows investors to hold and trade precious metals online.
"The Perth Mint ardently supports Resolute's bold and unique initiative to be the first gold miner we have worked with to pay its shareholders their dividends in gold. Innovation is a key driver in our business and we are delighted to partner with one of our most successful long term clients to provide them with these facilities," he concluded.