The stalemate over the passing of the renewable energy target (RET) has finally ended. Legislation to cut the RET has passed Federal Parliament, with Labor and the Government agreeing to reduce the original 41,000 gigawatt hour target.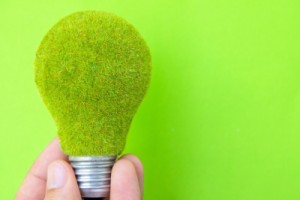 The Government finally accepted the Clean Energy Council's (CEC) proposed target of 33,500 gigawatt-hours of annual renewable energy production by 2020 which was endorsed by the Labor party, business and industry players.
The Abbott Government was largely criticised for its failure to resolve the impasse over the RET; many claimed that the stalemate was hurting the competitiveness and confidence of Australia's trade exposed industries.
Now, trade-exposed industries will be exempted from the target and two-yearly reviews which threatened to derail the deal were scrapped.
The RET was created by the Howard Government in 2001 and then strengthened by Labor to "at least 20 per cent by 2020", calculated at the time as being 41,000 gigawatt hours of electricity.
According to CEC's Chief Executive Kane Thornton, the new legislation will lead to more than $40 billion of investment and the creation of 15,200 jobs over the life of the RET.
"While this has been a challenging process, and we are disappointed by the level of reduction of the target for large-scale renewable energy, the passage of this legislation provides the platform for a doubling of renewables over the next five years," Mr Thornton said.
"We have fought hard for a resolution of this review over the last 18 months and are confident this will see a return to work for our industry, with between 30-50 major renewable energy projects and hundreds of medium-sized projects to be built over the next five years."
The legislation also allows native wood waste to be burned and included in the target, and includes more red tape for the wind industry.
"We are disappointed about moves to introduce further red tape on the wind sector, given the stringent and robust regulatory framework already in place for wind energy in Australia. The industry will however work closely with the government to ensure these measures genuinely improve the regulatory framework and are developed based on credible scientific research by independent expert bodies," Mr Thornton said.
"This commitment also includes a range of welcome initiatives to further support and promote solar power in Australia, and we look forward to working with government on these initiatives. The renewable energy industry is now looking forward to exceeding expectations and realising the huge potential of this industry over the next five years. Australians overwhelmingly want more renewable energy, and the Australian renewable energy industry is now ready to start delivering that."