Aircraft engine maker Rolls-Royce will cut 2,600 jobs over the next 18 months due to declining profits and adverse foreign exchange movements, reports Industry Week.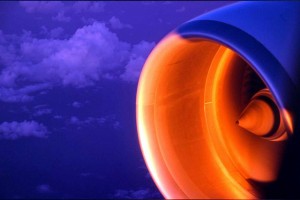 The company said in a statement that staff reduction was necessary following the completion of development programs for engines used to power Boeing 787 Dreamliner and Airbus A350 passenger planes and indicated further cuts to a global workforce currently at 55,000.
Most of the cuts will be made across the aerospace division even though the company issued a profit warning at its maritime division, which has been rocked by production problems.
"Rolls-Royce today announces additional headcount reductions as part of an intensified program to improve operational efficiency and reduce cost," the company said.
"We now propose a restructuring plan that will reduce headcount by 2,600 over the next 18 months, principally in our Aerospace division. The majority of this reduction will be achieved in 2015."
Rolls-Royce expects the restructuring costs to reach the £120 million (US$192 million) figure over the next two years, which will be countered by annualised cost savings of about £80 million.
As part of its restructuring process, Rolls-Royce will split into two separate divisions – Aerospace and Land & Sea.
The company also announced changes at corporate level, with David Smith replacing long-serving employee Mark Morris at the position of Chief Financial Officer at the group's aerospace division.
"We are taking determined management action and accelerating our progress on cost. The measures announced today will not be the last, however they will contribute towards Rolls-Royce becoming a stronger and more profitable company," Rolls-Royce Chief Executive John Rishton said.
"A large engineering team was required for the development phase of the Trent 1000 and Trent XWB engines for Boeing and Airbus planes, respectively. Both these major programs have now entered their production phase, reducing our engineering requirement," it says in the statement.