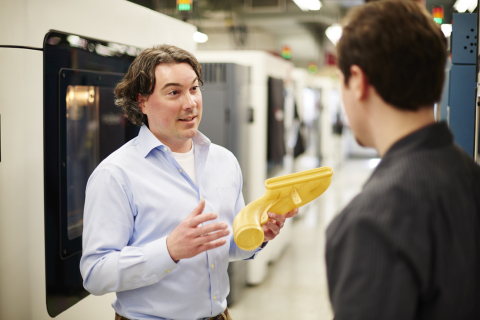 Stratasys and Stratasys Direct Manufacturing's first-of-its-kind Professional Services offering allows manufacturers to maximize integration of 3D printing technologies and eliminate the unknown.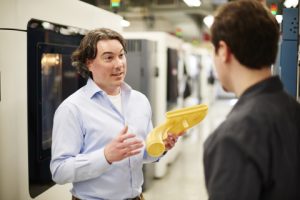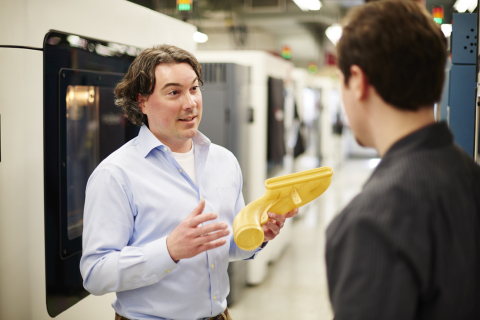 Stratasys Direct Manufacturing, an indirect subsidiary of Stratasys, Ltd, provides unified expertise and consulting through the Professional Services group. This is the first offering of its kind from a 3D printing technology manufacturer and additive manufacturing services provider.
While additive manufacturing (3D printing) is a disruptive technology, many large and small manufacturers need a way of identifying how and where to implement additive processes or quantify their impact.
Professional Services enables original equipment manufacturers (OEMs) to take advantage of 3D printing technologies across their organization's lifecycle from prototyping to production parts.
Services are available for engineers, designers and management teams to understand when and where to utilize 3D printing and how to integrate these advanced technologies into their production workflow.
Ultimately, the knowledge helps manufacturers remain competitive and at the forefront of the industry.
They can shorten the adoption cycle internally, improve productivity and product quality, and reduce the costs and constraints associated with traditional manufacturing through these services.
"There's a knowledge gap on how to advance manufacturing. We have the capabilities and expertise to close this gap because we understand traditional manufacturing and the 3D printing industry," said Bob Wolter, Professional Services manager at Stratasys Direct Manufacturing.
"While some manufacturers are unsure when or where to start incorporating 3D printing, others need additional expertise to maximize integration. We can help no matter where your organization is in the process. We take a technology-agnostic approach to consulting by providing you with all of the options, including those not offered by a Stratasys entity. You decide the best path for your organization."
The unified offering leverages expertise from both companies.
From Stratasys, manufacturers benefit from the knowledge of the world leader in 3D printing, continually pushing the envelope of what's possible with additive technologies.
While from Stratasys Direct Manufacturing, customers benefit from 30 years of knowledge in additive and conventional manufacturing. This includes access to expertise for parts manufacturing across a wide array of additive manufacturing technologies, from people who make prototype and production parts every day.