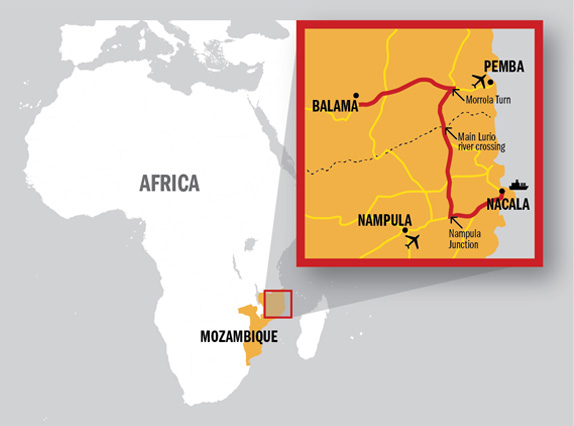 ASX-listed graphite company Syrah Resources has commenced production of bagged saleable fines graphite from the Balama Project in Mozambique.
The company's Managing Director and CEO, Shaun Verner said the successful commissioning of the fines circuit was another significant achievement for Syrah.
"The fines graphite produced is within our expected grade range, in excess of 95% fixed carbon. We are looking forward to commencement of sales of fines graphite to battery anode customers in the coming weeks," he continued.
"With the successful completion of initial commissioning for both the coarse flake and fines circuits, our operational focus shifts to optimisation and progressive ramp-up. Installation of the attrition cells is scheduled to commence early in the new year. Demobilisation of the construction team continues and the project will fully transition to the operation steam by 1 January 2018."
"Production of coarse flake has progressed according to plan, with both grade and particle size distribution within specification. Our first shipment of coarse flake product is scheduled to depart on 31 December 2017 from Nacala Port."
Image credit: www.syrahresources.com.au/balama-project