CIMIC Group's global mining contractor Thiess has been awarded a $1.3 billion contract extension by Jellinbah Group to continue operations at Lake Vermont coal mine located in Central Queensland.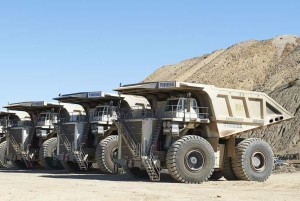 CIMIC Executive Chairman and CEO Marcelino Fernandez Verdes said the three-year extension will see Thiess deliver its turnkey mining operations at the mine until December 2021.
"This contract extension reaffirms our strong relationship with the Jellinbah Group and recognises Thiess' commitment to providing value to our client's operation," Mr Fernandez Verdes said.
Jellinbah Group CEO Greg Chalmers said the extension was an important commitment for both companies.
"Thiess has proactively worked with us to ensure that the Lake Vermont mine remains competitive on a global scale, driving value through innovative technical solutions and a focus on operational outcomes," he said.
Thiess Managing Director Michael Wright said the new deal was a testament to the company's capabilities as a world-class mining contractor.
"This extension at Lake Vermont reflects the strong performance of our operational and technical teams, and their daily commitment to working with our clients in a safe and productive manner," Mr Wright added.
In 2007, Jellinbah Group contracted Thiess to build the Lake Vermont Mine infrastructure, including the design and construction of the Coal Handling Preparation Plant, site office and workshop.
A year later, Thiess was contracted to perform the turnkey mining operations, including mine planning, operations, maintenance, processing and loading the product on the train to market.