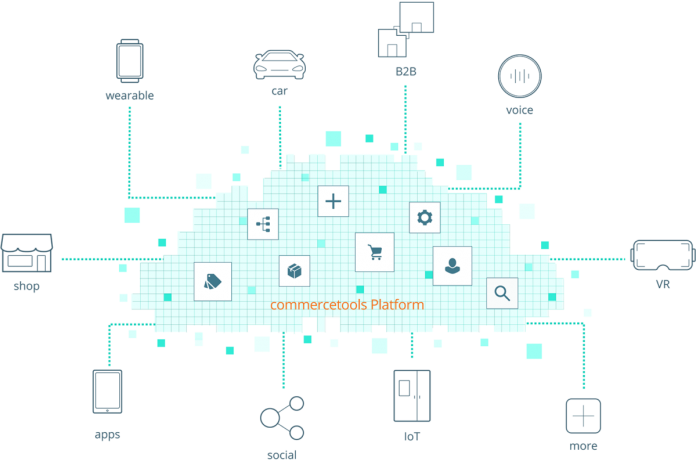 The 'Growing with D2C' Series is Sponsored By

At an unprecedented scale, consumers are heading to the digital sphere to complete sales. The COVID-19 pandemic has undoubtedly upended the customer-manufacturer dynamic in ways we've never witnessed before.
Rather than view the unexpected shift as another adversity, B2B companies in the manufacturing sector should use this as an opportunity to redirect their focus and attention to more pressing matters. That means setting their eyes on a strategy that puts their brand ahead of competitors.
Now more than ever, manufacturers must adapt to demands amidst these challenging times. Amidst security concerns, customers today prefer the digital realm over the physical one.
Luckily, adopting or augmenting an existing 'customer-centric approach' in the post-pandemic era is possible. With the right tools and techniques in place, you'll see tangible results in no time.
Say, you've done the first step and opened a D2C online shop. That's less than half the struggle. To win the war, you'll need to win customers over.
Are you getting your story across? Are your visits converted into sales? And do customers come back to you after a sale? ? These are important questions to ask as a manufacturer now operating online.
Once you've defined your goals, researched your target groups, and identified service requirements, it's time to move onto the next step: shaping the customer experience.
Good information architecture and Search Engine Optimization (SEO) strategies influence how well customers discover and navigate your offerings. On the other hand, a commanding User Interface (UI) may just as well transform prospects into actual buyers.
In a D2C platform, getting past intermediaries means that the connection is personalised. Consequently, you'll want to leverage this advantage by gathering customer data for key findings. Doing so will allow you to track the progress of your manufacturing sales based on Key Performance Indicators (KPIs).
Pay attention to conversion tracking – that is, keep an eye out whether your tracking system identifies with differentiation. You'll want to know key information about your customers' purchases. A potent tracking strategy includes all touchpoints, from the initial research to decision stage, and from adding items to cart all the way till the completion of checkout, whether online, offline or a combination, of the customer journey.
With a proper attribution model, you'll know which marketing strategy makes an impact and contributes to your sales funnel. Undoubtedly, the manufacturing sector is a complex and complicated marketplace. Identifying the optimal marketing channel will save you time from exhaustive, costly analyses that could lead to nowhere.
Once you've gathered customer data, it's time to personalise with unique products and services. Remember, customers want tailor-made solutions. Such customised offerings should be accurately and comprehensively displayed. The more precisely the information on the online shop adheres to prospects' expectations, the more likely they'll come back for more.
Want to take the connection to a whole new level? Provide recommendations. Allow customers to configure various product elements. Keep a feasibility check in hand. Pique interest with advertising campaigns based on users' requirements.
In traditional manufacturing sales, customers make individual agreements with field sales staff. Online customers expect more nowadays. By employing these strategies, you'll create a high-performance sales channel – and ultimately – successfully digitize your production brand in an era where it has never been more urgent to do so.