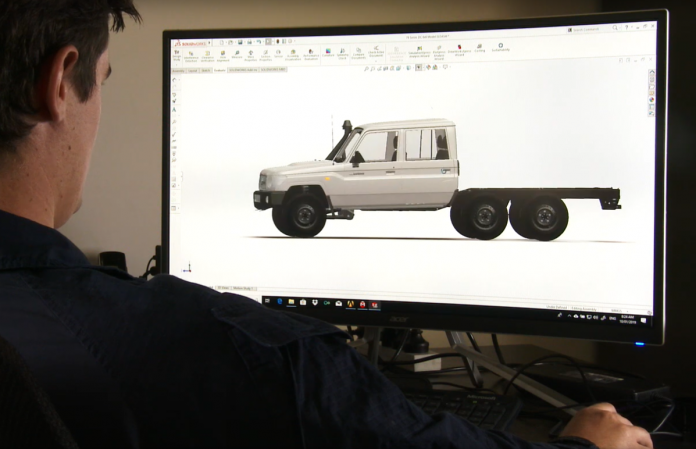 Townsville vehicle manufacturer Australian Engineering Professionals (AEP) has relocated into new facilities with support from the Queensland Government.
The company – parent to Australian Expedition Vehicles and Australian Patrol Vehicles – received support through the Townsville Regional Manufacturing Hub, including a $125,000 grant for new equipment.
Minister for Resources and Member for Townsville Scott Stewart congratulated AEP for 'embracing advanced manufacturing technology' to grow the business and create new jobs.
"Expanding the capability of our manufacturing industry is a key part of our economic recovery plan from COVID-19," Mr Stewart said.
"AEP is a fantastic success story in Townsville after receiving a grant of about $125,000 as part of the Palaszczuk Government's Manufacturing Hubs Grant Program.
"I also know how important the Townsville Manufacturing Hub has been for AEP. The hub supports and connects businesses like AEP and allows them to grow and prosper in Townsville."
AEP Managing Director Michael McMillan said the new facility, which is significantly larger than the previous one, would help the company develop 'distinct manufacturing flows' for their defence, METS and private vehicle conversion customers.
"Being in this new, 2000sqm space means we can have all facilities for manufacturing on one site, from mechanical modifications through to bespoke manufacturing and an on-site paint booth," he said.
"This workshop comes with two overhead five-tonne gantry cranes, which will increase our capability."
Minister for Regional Development and Manufacturing Glenn Butcher said AEP was also expected to engage with 'two other regional manufacturers' in north Queensland, developing a regional defence manufacturing supply chain.
"AEP is now better placed to grow its client base, retaining its original smaller workshop to service private customers for mechanical servicing jobs, and using its new, larger facility to service clients such as the ADF," Minister Butcher added.
Image credit: https://www.australianengineeringprofessionals.com/