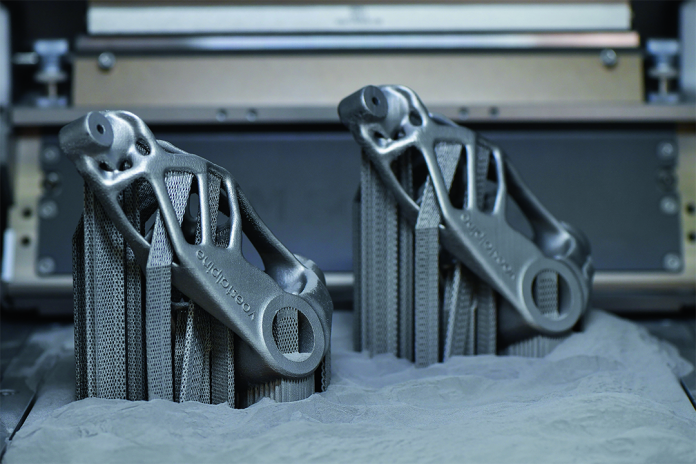 The voestalpine Group has greatly expanded its additive manufacturing capabilities with the opening of a new research and development centre for 3D printing of metal parts in Düsseldorf.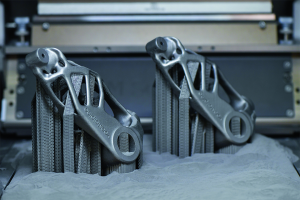 The Additive Manufacturing Centre in Düsseldorf will house all the Group's research activities in this field, harnessing the manufacturing process for particularly complex and lightweight metal components for use in aviation and aerospace, the automotive industry, tool manufacturing, etc.
Wolfgang Eder, Chairman of the Management Board of voestalpine AG said the company regards innovation as a strategic driver of growth, making it a key factor in the success of the Group.
"As a result of the intensive research and development work undertaken in the past 15 years, voestalpine has developed from a traditional steel manufacturer to become a global leading technology and capital goods group," Mr Eder said.
"We want to consistently strengthen this position, and continue to remain at the forefront of developments in new production processes such as additive manufacturing."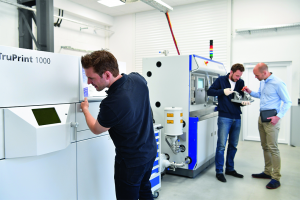 The Special Steel Division of the voestalpine Group has founded its own research company at the Düsseldorf site to leverage its potential over the long term.
"The new development and test centre will continue to research and develop both metal powders and the design and production of metal components using 3D printing," said Franz Rotter, the Head of the Special Steel Division.
"It therefore represents a significant expansion to our existing material production and processing value chain for the most sophisticated industries."
Additive manufacturing generally involves synthesising components, layer by layer, and involves no material losses.
Because the raw material for metal additive manufacturing is a metal powder of the required composition (e.g. special steel, tool steel, nickel-based, titanium or cobalt-chromium alloys), voestalpine is also building up its expertise in producing powder for 3D metal printing, and is investing in special powder atomisation facilities at the Group's subsidiaries Böhler Edelstahl GmbH & Co KG, Austria, and Uddeholms AB, Sweden.
According to the recent press release, the material produced at its sites in Sweden and Austria will then be turned into finished components by 3D printers at the voestalpine Additive Manufacturing Centre in Düsseldorf.
voestalpine said it will now shift its focus on establishing more cooperative partnerships and locations in North America and China.