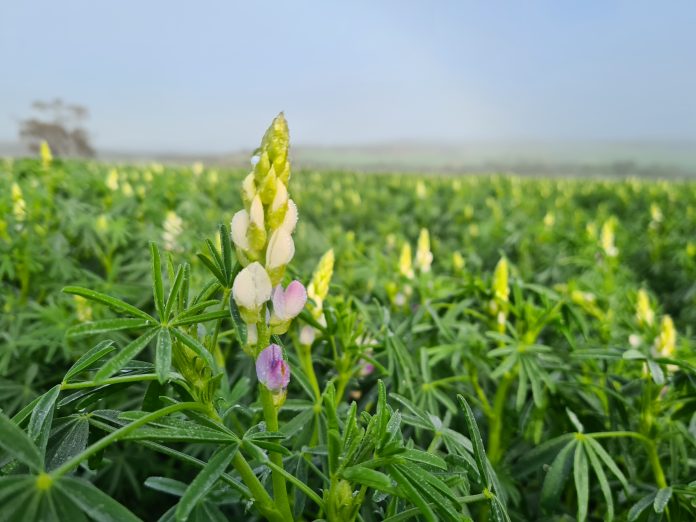 Regenerative food and agriculture firm Wide Open Agriculture (WOA) raised A$20 million through a single tranche placement to accelerate its entry into the fast-growing plant-based category in food, drinks and plant-based proteins.
The company, which is conducting early-stage product development for plant-based lupin food products with Curtin University, said it would use part of the proceeds to design, build and operate a commercial scale plant-based milk facility in Australia.
According to WOA's statement, the facility will be the first oat milk manufacturing plant in Western Australia and will aim to produce the world's lowest carbon emissions per litre of oat milk.
"The facility will produce oat milk and other plant-based milks under Dirty Clean Food's brand and provide contract manufacturing services to private label customers," reads the statement.
WOA also said it would use part of the funding to "advance the scope and capability" of its pilot-scale Functional Lupin Protein facility to supply the production of Dirty Clean Food's high-protein oat milk, and to supply food and ingredient companies with samples to progress from R&D towards potential commercialisation.
Dirty Clean Food is the food brand of Western Australia-based WOA. The company recently secured its largest distribution agreement to date, with Woolworths having agreed to carry the company's carbon-neutral, regenerative oat milk.
Dirty Clean Food's CEO, Jay Albany described 2021 as "a watershed year for Dirty Clean Food".
"We have demonstrated that there is robust consumer demand for premium, regeneratively produced food in Perth. We are now extending our reach nationally and into Asia," Mr Albany added.
"Even after nine consecutive quarters of growth, demand for Dirty Clean Food products – led by our carbon neutral oat milk, OatUP – has never looked better.
"As we progress towards 2022, we are excited to realise our commitment to create an advanced green manufacturing oat milk facility, the first in Western Australia.
"The plant will be a best-practice facility for green manufacturing and will provide Dirty Clean Food with scale and operating leverage as we harvest the best regeneratively farmed produce in Western Australia and share it with the world."