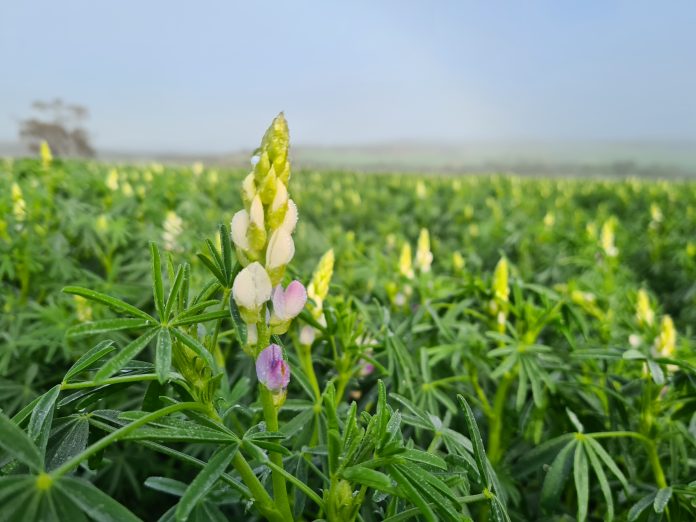 Regenerative food and agriculture company Wide Open Agriculture Limited (ASX:WOA) announced Thursday that it has signed a Research Services Agreement with Curtin University to conduct early-stage product development for plant-based lupin food products.
Aimed for commercialisation, the early stage product demonstration will seek to develop lupin protein foodstuffs including plant-based burgers, milk, milk powder, gluten-free pasta and noodles for the USD 18.5 billion plant-based protein market.
By 2030, the Australian plant-based protein market is expected to reach AUD 3 billion.
"This agreement brings WOA closer towards commercializing the proprietary plant-based lupin protein technology and will become the cornerstone research used to develop and launch products into multiple plant-based food categories," the released said.
The latest WOA development comes after CSIRO's successful production of food grade lupin protein at pilot scale, which centered on texture and capacity for gelling and thickening.
"With recent breakthrough results from both Curtin and CSIRO addressing these issues, WOA is now in a first mover advantage to harness lupin protein in the formulation of plant-based alternative meat, eggs, dairy and gluten-free products."
Product development will focus on high-growth categories including vegan, gluten-free, soy-free and non-GMO.
"The first step Curtin will take towards formulating food products is to understand how the proprietary lupin protein functions as a texturizing food ingredient in simple food systems, known as matrices."
According to WOA, the outcome of the development should reduce the time required for future product development work.
Development activities at Curtin University will take place over the span of 8-10 weeks. If successful, WOA plans to secure sales agreements with food manufacturers and finally enter co-venture for large-scale manufacturing.
WOA also announced that it has secured Dr. Stuart Keith Johnson, co-founder of Curtin Unversity's lupin protein technology, as a consultant to the company.
Australia's plant-based protein market
Western Australia is a leading exporter of Australian Sweet Lupin, producing over 60% of global demand. Combined with a nearly unrecordable glycaemic index (low GI), the non-GMO, high-protein lupin seed is gaining popularity as a meat alternative.
Currently, the plant-based protein market is dominated by soy and pear protein – with the domestic soy protein peaking at a market value of AUD 3.9 billion per annum.