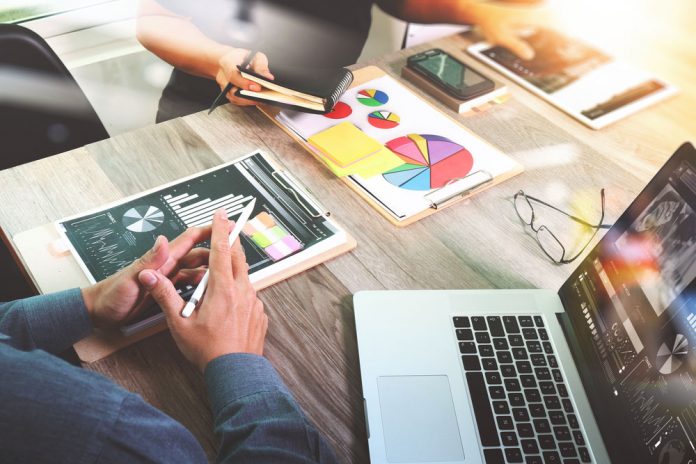 Sponsored Content by Virgin Pulse
The results are in. The evidence is clear. The doubters are silenced. It's a scientific fact that workplace wellbeing programs aren't a 'nice-to-have' employee perk but a 'must-have' employer strategy.
Whether it's absenteeism syndrome or presenteeism phenomena, senior leaders will now pay more attention to their impact on productivity, and ultimately, the bottom-line.
Absenteeism and the 30% opportunity.
Australians take an average of ten days sick leave per year! This averages $5780 per employee. But when an employee's physical and mental wellbeing is optimal, they're around 30% less likely to take sick days off work (absenteeism). Organisations also benefit by being 30% less likely to pay out compensation or disability management claims. Sounds like an obvious cost-cutter, right? Better employee health, less sick leave.
But it's not just about improving physical and mental health. Workplace safety and risk prevention play an important part too. A more sophisticated wellbeing program can help you tackle these areas by pushing out customised content, reducing the likelihood of accidents. And with work-related injuries costing the Australian economy $61.8 billion per year, it's time we all take some action.
So, take out the calculator. Do the numbers. And see how much absenteeism and workplace injury is costing your organisation. Do all your staff actually put in their sick leave? Or will you need to account for some discrepancies in the data. Once you've worked this out, you'll be one step closer to presenting that business case. But as you march along, beware of the silent killer in the shadows…
Presenteeism and the 50% engagement boost  
Whether company changes have caused a drop in morale, external factors like extended lockdown or just plain old 'Mondayitis. Whichever it is, productivity plummets in the guise of presenteeism. This is 10 times more costly to organisations than absenteeism[1]. Whether it's too little sleep or too much stress, the prescription for all organisations is the same – make workers feel valued and looked after by creating a culture of health and wellbeing.
Companies who embody this attitude, reap the benefits of having 50% increased employee engagement[2]. That alone will push up employer engagement with up to 22% higher productivity and 21% higher profit. "Well knock me down with a feather!" your boss will say with the brow raised and an inquisitive look on face. And just as you're starting to really impress, draw their curiosity in even further by exhibiting your own organisation's meaningful stats. Like your employees' wellbeing. And your employer's bottom-line.
To determine the link between profit increase and wellbeing, think surveys. Specifically, employee engagement check-ins and client satisfaction feedback. You'll get both a self-reported productivity measure and a quality of output appraisal. Some employee wellbeing solutions, like Virgin Pulse, also offer comprehensive reporting tools that provide a deeper insight and analysis into your people's wellbeing. That'll help you set a baseline reference from which you can watch your engagement and productivity numbers rise over time. What's more, you'll also find your employees wanting to stick around for the long run[4].
Employee turnover and the 59% money saver
Fewer late nights. Less work piling up. No more churning and burning. When you have a robust wellbeing strategy in place, you'll be able to help employees work through these kinds of stressors that ultimately leads to burnout. And with over half of employees feeling that their burning both ends of the candle and that it accounts for about 50% of all employee turnover. On top of this, people are often struck by personal strains like finance or relationships. They just add fuel to the fire. But a holistic employee wellbeing program can help take the heat off. How? By giving workers the skills and knowledge to better manage their worries, whether they be at work or home. And by bringing together colleagues to create a culture of support – vital to decreasing turnover and increasing engagement. And once you have engagement flying high, you can look forward to lowering turnover up to 59%[5].
Want to pack an extra punch in your business case? Highlight the cost of not promoting employee wellbeing – you'll be four times more likely to experience employee turnover[6]. Next, carry out some calculations of your own yearly turnover costs. And be ready to catch your boss as they faint from disbelief! Try out this handy equation to get you started:
Total cost of employee turnover = (Hiring costs + Onboarding and Training costs + Offboarding costs + Loss in Productivity) x number of exited employees 
Once you start to retain your best talent, you'll begin to attract new talent too.
Better branding and the 89% love factor
Google, WeWork, Netflix. What do all of these companies have in common? They have an awesome employee experience and we all know about it. But it's not just because of their unique benefits – unlimited vacation, in-house rock-climbing walls, free lunches, etc. They're putting employees first. Making them feel valued. And we all want to work in a place like that.
By adopting an employee-first strategy, you'll be 2.5 times more likely to be viewed as a top performing organisation and employer of choice6. Your people will also start to shout about it. Imagine all the selfies and stories being posted as you organise the fun activities like lunchtime learns, crafternoons or trivia nights. Hello #Workfam! You'll naturally draw in more talented people as the word spreads. In fact, a report highlighted that those organisations with an employee wellness program see 89% of people recommend their company as a great place to work. This is against a low 17% of recommendations from companies that weren't committed to employee wellbeing6. And with your new-found fame, gone will be the days of recruitment woes and headaches. Talented people will come knocking on your door, asking for jobs available.
Welcome to your new workforce. Highly skilled people. Highly productive teams. It'll have your senior leaders jumping for joy… or maybe jumping rope. And equipped with the data you'll be done jumping through hoops. Full support from leadership. Happier, healthier employees. And you'll have proven yourself to be the people expert you know you are.
To find out more about how Virgin Pulse can help you build your business case, download the whitepaper, How to Build a Business Case for Wellbeing.
---
[1] https://www.ehstoday.com/safety-leadership/presenteeism-costs-business-10-times-more-absenteeism
[2] "Employees speak out: How workplace programs affect attitudes and Behaviours around health benefits," Benz Communications and Quantum Workplace, 2015)
[3] T. Gubler, I. Larkin, L. Pierce, 2018, 'Doing Well by Making Well: The Impact of Corporate Wellness Programs on Employee Productivity', Management Science, vol. 64, no. 11, pp. 4967-87.
[4] J. Harter & A. Adkins, 2017, Are Your Star Employees Slipping Away? https://www.gallup.com/workplace/236351/star-employees-slipping-away.aspx
[5] J. Harter & A. Mann, 2017. 'The Right Culture: Not Just About Employee Satisfaction', https://www.forbes.com/sites/nazbeheshti/2019/01/16/10-timely-statistics-about-the-connection-between-employee-engagement-and-wellness/#49e0a4ea22a0
[6] "Employee Wellness as a Strategic Business Imperative," Independence Blue Cross, Preventative Health and Wellness Department, 2013.
Image Supplied