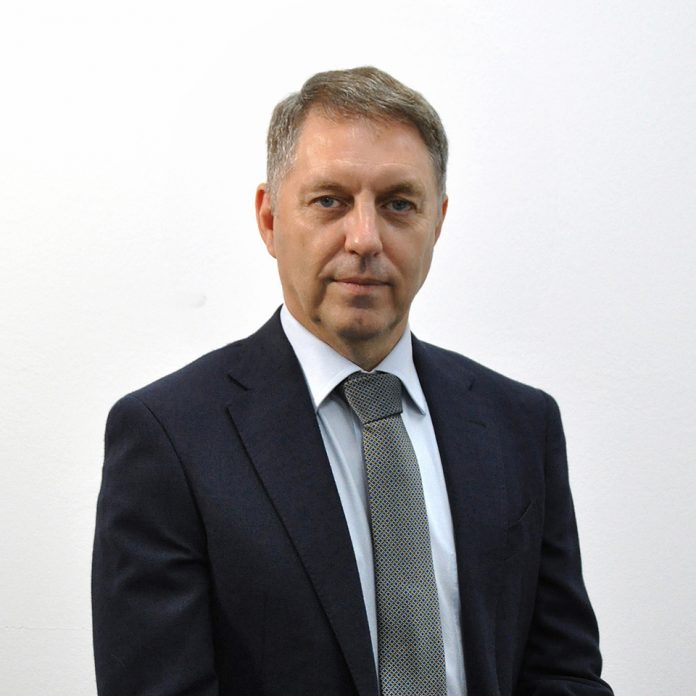 Article by Dr Michael Sinnott, co-founder of Qlicksmart
Scaling up is crucial to success – but the true missing link is a government commitment to purchasing the products created from the R&D it funds.
The Federal Budget's $1.3bn Modern Manufacturing Initiative (MMI) encourages manufacturers to scale up, compete internationally and create more jobs. I believe this is an achievable objective if – and only if – Australia makes a genuine effort to become early adopters of new technology.
The MMI supports priority areas that play to Australia's strengths: recycling/clean energy, resources technology/critical minerals processing, food and beverage, medical products and defence/space.
Qlicksmart has been a part of Australia's medical equipment and supplies manufacturing industry for 20 years. Given our expertise in one of the priority areas (medical product innovation), we have these insights to share:
Scale matters. It's a given that manufacturing in Australia will be more expensive, so we must focus on supporting those with IP protection and a technology point of difference.
It's vital to establish a local market before heading overseas. I can't stress how important we have found this to be, along Qlicksmart's path to now exporting to 50 countries.
Before looking to export, it's crucial to have regulatory system approvals in place right from the start, or manufacturers face a long battle to overcome this.
None of the above insights matter unless Australia makes a concerted effort to buy products that are developed out of local R&D.
Local success an important step before scaling up
Two decades ago emergency room colleague Dr Neville Henry and I commercialised BladeFLASK, a safe blade removal solution to a key safety concern for nurses, surgeons and healthcare operations.
Our business, Qlicksmart, has become a world leader in medical safety device innovation and BladeFLASK has been a commercial success – it is a common feature in many operating theatres and doctors, dentists and podiatry offices, with 30% of purchases in Australia and the remainder in key export markets including the US and Europe.
This experience in medical device manufacture taught us lessons that ring true for any advanced manufacturer.
To compete effectively, manufacturers need to secure larger volumes and must be able to export their product. They need success stories from their local market – Australia – to showcase to potential overseas markets how their product is used. Especially in the complex and daunting US market, they need regulatory approvals in place and pre-identified clear channels to market.
The Prime Minister in his Budget speech to the National Press Club highlighted that his government wants to create a business environment where local manufacturing, which employs 860,000 Australians and generates over $50 billion in exports, can be more competitive and scale up.
But for this to succeed there's one more step that must be taken…
The missing link – government commitment to purchase
You can't scale up if don't have purchasers. If Australia is not willing to transition quickly to be an early adopter of new technology, we'll never reach scale.
The best way to scale up is to have Americans and Europeans buying the product, and in our experience they won't be willing buyers if Australians aren't already buying the product. So if Australia wants to benefit from export income, they have to buy and use local products first.
There's little point in one government department pouring money into R&D, if other government departments are not prepared to buy the product. Unless they work together, funding R&D and purchasing the outputs, there will be no financial benefit to Australia.
Industry, Science and Technology Minister Karen Andrews has made a welcome effort at encouraging collaboration between universities, manufacturers and government departments but this collaboration MUST include the government as buyer.
COVID-19 example shows the way
Australia's efforts to deal with the pandemic saw this collaboration highlighted, via the National COVID-19 Coordination Commission's Manufacturing Taskforce. This needs to continue, moving the emphasis to encouraging governments and Australians to change their buying practices and buy products that are the fruits of local R&D.
We know from our own sector that investing in Australian medical product manufacturing will build the technical know-how to create long-term and sustainable benefits. It takes time and a massive effort to build up the technical expertise required to be a globally recognised medical device company.
Qlicksmart's "blood, sweat and tears" experiences in export and supply chain management has made us international experts in staff safety and patient safety but it has also led to a new consulting arm of our business,  which helps other Australian innovators navigate the waters of international supply chain, regulatory requirements and commercialisation of inventions.
A recent consulting project involved helping Queensland manufacturers looking to step up to provide PPE such as face shields, masks and gowns – they needed assistance to navigate regulatory requirements and put the necessary quality control in place.
It's tough to get governments and the private sector to embrace home grown innovations. This is the reason that so much Australian intellectual capital ends up being owned overseas.
Investing in manufacturing and R&D stimulates the economy, creates jobs throughout the whole supply chain and generates meaningful tax income for the government –  especially when the outputs become commercial products and are exported, and when Australians (governments and consumers) buy the products.
---
Image Supplied