Semiconductor chip maker Intel has appointed Corey Loehr to the newly-created position of Tablet Category Manager, Australia and New Zealand, effective immediately.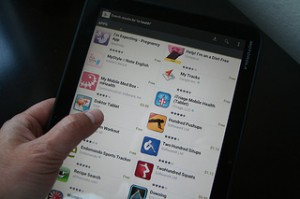 Loehr, who has been with Intel ANZ since 2002, said he is eager to build on the momentum already being seen in the market.
"Mobility is a key growth opportunity for Intel and I'm looking forward to building on the positive momentum we're already seeing for Intel-based tablets in the market place," Mr Loehr said, quoted in a report.
Managing Director Intel ANZ Kate Burleigh said Corey's role will encompass their entire customer base.
"Corey will focus on developing the tablet category through all levels of our customer base, from hardware manufacturers who are increasingly opting for Intel processors inside their tablet designs, through to our channel reseller base and end-user customers," said Burleigh.
Loehr's appointment to the position reflects Intel's commitment to build on its momentum in the tablet market in Australia and New Zealand. Burleigh said the tablet category is quite different from the PC category, which is why they created a dedicated role for the product as they push for their aggressive growth plans.
Loehr's most recent position in Intel ANZ was Executive for Digital Economy Enablement. He has more than two decades of experience in growing business markets in various industries including Manufacturing, Distribution, Retail and Financial Services.