Federal Industry Minister Ian Macfarlane has announced a new $476 million Industry Skills Fund aimed at encouraging industry investment in vocational education and training.
The Government said the new fund will support the achievement of clear targeted outcomes and involve streamlined delivery of both training and support to micro, small and medium Australian businesses, and will be delivered with minimum red tape.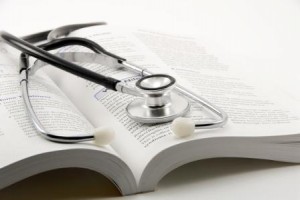 Dr Mal Eutick, President of Australasian Health Manufacturers and Development Association (AHMADA) — an association representing the large number of Australian and New Zealand mid-sized companies, innovating, developing and manufacturing local research and technology in the health sector, with a strong emphasis on research and investment in local skill development and jobs — has welcomed the Federal Government's Discussion Paper on the fund, saying it will help businesses to grow in existing and new markets, with medical technologies and pharmaceuticals named as priority areas.
"AHMADA welcomes the establishment of the Fund as it clearly aligns with one of our key priorities for Members — that local research and development (R&D) must be capitalised into innovative new products," Dr Eutick said in a media release.
"Our members, developing and manufacturing local research across the health, pharmaceutical and medical technology sectors, are competing with the much-larger multi-nationals and are focused on local research and investment in skill development and employment for local scientists. The Government's commitment to assisting industry and innovation through the establishment of the Fund will further support our Members with the opportunity to compete locally and in the highly competitive global marketplace."