Global technology leader Thales has announced that it has been awarded a $340,000 grant by the Australian Research Council to conduct the three-year "Downlinks for Future Earth Observation Satellites: Breaking the Bottlenecks" project with Thales Alenia Space and the University of South Australia's Institute for Telecommunications Research.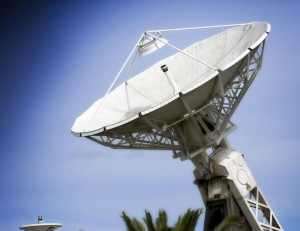 According to the press release by Thales, the project is aimed at improving the way satellites transmit large volumes of data by using advanced signal processing techniques.
The research will be carried out at the University of South Australia, and at the Thales Alenia Space facility in Rome, Italy.
The grant will be leveraged with a further $650,000 of cash and in-kind contribution from the team partners to deliver world-leading knowledge to benefit Australia's future utilisation of satellite technology.
"As satellites become increasingly important and capable, and data collection technologies improve through enhanced imaging capabilities and higher resolutions, it's vital to find new ways of transmitting this information quickly and securely over vast distances," said Thales Australia CEO Chris Jenkins.
"This innovative project is at the cutting edge, and will lead global thinking on new processes to maximise the use of satellite systems."