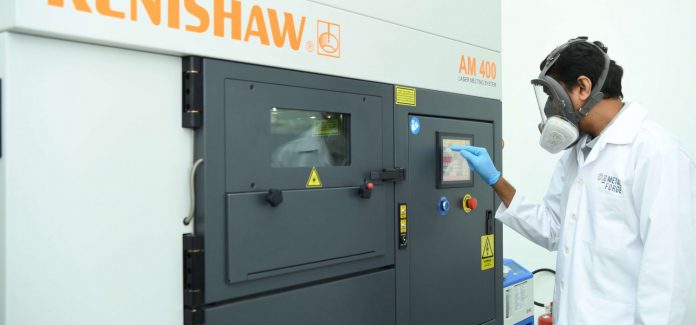 ASX-listed additive manufacturer 3D Metalforge has been awarded a contract by global ports and terminals business PSA for the production of 3D metal parts at PSA's new facility in Singapore.
In partnership with PSA, the Company has successfully developed and commissioned a first-of-its-kind on-site additive manufacturing facility at PSA's Pasir Panjang Terminal in the port of Singapore and will now move into production under a 15-month contract, valued at approximately $387,000.
3D Metalforge's Managing Director Matthew Waterhouse, said the facility allows the company to identify, design and produce port equipment parts faster, cheaper and with less environmental impact than traditional manufacturing.
"We are very pleased to have this site moving into production mode," Mr Waterhouse said.
"This builds on our existing relationship with PSA and follows extensive R&D and development work with this customer which has demonstrated that we can successfully produce high-demand port parts and produce them faster and cheaper than conventional manufacturing."
PSA Singapore is one of the flagship terminals of PSA International, a leading global port group and trusted partner to cargo stakeholders with a global network encompassing over 50 locations in 26 countries.
Image credit: https://3dmetalforge.com/en/technology/