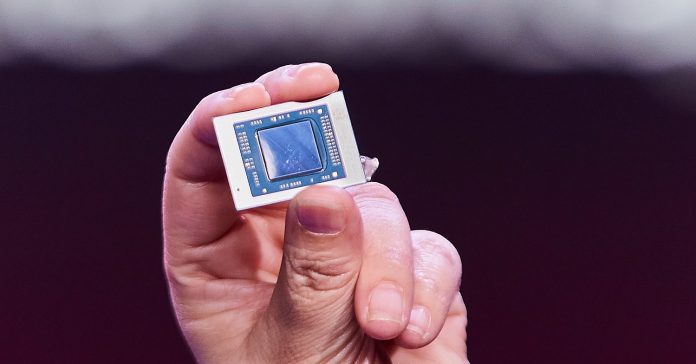 Chipmaker CEOs across the U.S. are calling for the Biden Administration to address the ongoing semiconductor shortage.
In a letter sent to U.S. President Joe Biden, the Semiconductor Industry Association (SIA) urged the administration to introduce semiconductor manufacturing incentives in its economic recovery strategy.
The lobbyists, which included the CEOs of AMD, Intel and NVIDIA to name a few, noted that the U.S. lags behind global competitors who enjoy significant incentives, subsidies and R&D investments to attract new chip manufacturing facilities.
"As a result, the U.S. is uncompetitive in attractive investments in new fab construction and our technology leadership is at risk in the race of preeminence in the technologies of the future."
"We, therefore, urge you to include in your recovery and infrastructure plan substantial funding for incentives for semiconductor manufacturing, in the form of grants and/or tax credits, and for basic and applied semiconductor research.
Tackling a multi-industry crisis
While the SIA letter cites the lack of incentives as the cause of the supply chain issue, the shortage itself can be attributed to several factors: the sudden increase in demand for electronics driven by the COVID-19 pandemic, pandemic-related production delays, business models reliant on outsourcing offshore manufacturing, and effects of the U.S. trade war in China under the previous Trump administration.
Nevertheless, the ongoing chip shortage has caused several industries to downscale production at staggering rates.
The shortage will cost over US$60 billion in revenue for the global automotive industry alone, according to a report by CNBC.
Earlier this week, General Motors announced that it has extended production downtime in three assembly plants as a direct result of the shortage.
That being said, addressing the semiconductor supply issue could have profound effects on the nation's overall economy.
"Investments in domestic semiconductor manufacturing and research will allow more of the components fueling U.S. economic growth, jobs, and infrastructure to be made here, while simultaneously enhancing our national security and supply chain resilience to meet future challenges," the SIA companies wrote.
In response, the White House has pledged to address the issue, with Pres. Biden readying an executive order to conduct a "comprehensive review of supply chains for critical goods".
"The review will be focused on identifying the immediate actions we can take, from improving the physical production of those items in the U.S., to working with allies to develop a coordinated response to weaknesses and bottlenecks that are hurting American workers," said White House press secretary Jen Psaki during the Thursday briefing.