The Victorian Opposition's promise to favour a local build for $350 million of new railway rolling stock if it wins next month's election was met with approval by the AMWU.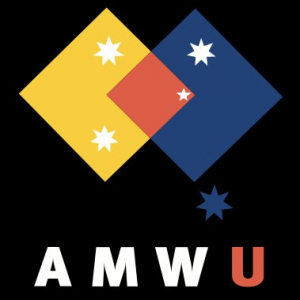 According to the media release by AMWU, it comes after State Opposition Leader Daniel Andrews alerted rail manufacturers in Victoria – Alstom, Bombadier and UGL – to start preparing bids for 30 new trains for Melbourne's metropolitan network and 20 new VLocity V/Line carriages.
"We welcome Daniel Andrews' announcement to build them here, rather than import the trains," said AMWU State Secretary Steve Dargavel.
"Labor would require a minimum 50% local content for new trains to ensure rolling stock is built, rather than just assembled, in Victoria. The existing guideline is 30%."
Mr Dargavel said the Labor Opposition's announcement was in line with the Union's campaigning efforts for sustaining and growing 600 rail jobs across Victorian local manufacturing with opportunity to create supplier work in other states.
"It is critical that these trains are sourced locally and we welcome the Opposition's concern for the state's workers," said Mr Dargavel.
"There's a huge need for these trains. If we get the industry right, we can help build these for the local and interstate market – creating further opportunities."
AMWU rail members started handing out leaflets to commuters on the Ballarat-Melbourne VLine service on Friday, urging them to vote around the need for greater local content to save and grow rail jobs across the nation.
The Labor announcement was made at the Ballarat workshops of train manufacturer Alstom, whose existing contracts on assembling X'Trapolis trains for Melbourne's metro network is due to run out next year. The future of its 75 skilled workers is uncertain.