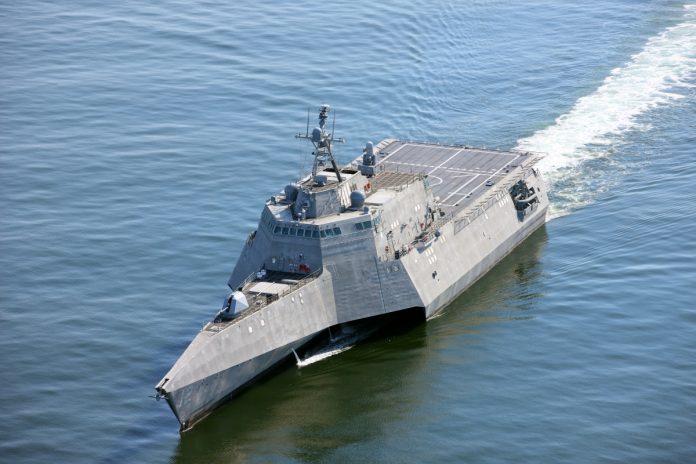 Austal has successfully delivered its eight Independence-variant littoral combat ship (LCS) to the US Navy.
Austal CEO, David Singleton, said the future USS Tulsa (LCS 16), which completed acceptance trials in the Gulf of Mexico in late March, was the second Austal designed and built LCS delivered to the Navy this year.
"The Austal team is excited to deliver another of these incredible ships to the US Navy. We are proud to be able to administer this program with efficiency and reliability," Mr Singleton added.
"The maturity and success of the LCS program is a direct result of the dedication and skill of the Austal employees, and the technology we have invested in Mobile in our next generation shipbuilding facility."
"The advanced production process we have developed at Mobile is allowing us to roll out ships from the assembly bays one after the other in such quick succession offering a huge competitive advantage for Austal to be able to support the US Navy's fleet expansion to 355 ships."
The delivery of Tulsa comes roughly two months after the delivery of the future USS Manchester (LCS 14), which will be commissioned in New Hampshire at the end of May.
The ship will be the thirteenth LCS to enter the fleet, and will soon be joined by Charleston (LCS 18), which is currently preparing for sea trials.
According to Austal, four more LCS' are currently at various stages of construction, with construction on LCS 28, recently named Savannah, to commence later this year.
Image credit: usa.austal.com