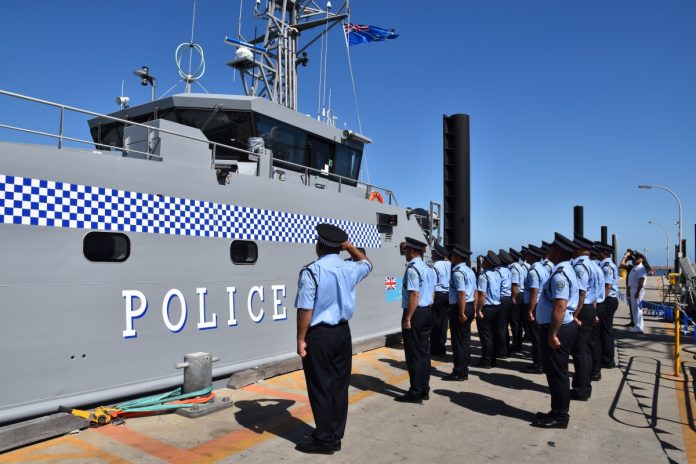 Austal has announced the delivery of the second Guardian Class Patrol Boat (GCPB) to the Australian Department of Defence (ADF).
The vessel is the second of 21 GCPBs being gifted by the Commonwealth to 12 Pacific Island Nations and Timor-Leste under the Commonwealths Pacific Maritime Security Program.
It was presented to the Prime Minister of Tuvalu and his Government in a special handover ceremony last week.
Austal CEO, David Singleton congratulated company employees on the on-time delivery of the vessel.
"Austal is pleased to deliver this program for the Commonwealth of Australia. The Guardian Class has brought together the industry-leading skills of over 200 Austal employees, and is estimated to have employed an additional 200 people indirectly through the design, construction and sustainment process which will continue through the life of the program out to 2023" Mr Singleton added.
The Guardian Class Patrol Boat contract was awarded to Austal in May 2016 with an additional contract option awarded in April 2018 taking the program to 21 vessels at a combined value of AU$335 million.
Mr Singleton noted that it was Austal's first major defence shipbuilding program using a steel hull.
"It is a reflection of the skills, experience and management of the Austal team that since May 2016 we have developed a brand new facility in Naval Base, WA, designed a production line assembly process, completed the detailed vessel design and are now delivering the second vessel less than three years later," he concluded.