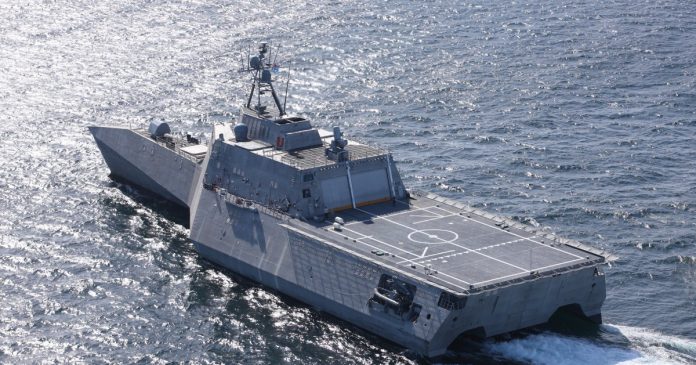 Austal has announced that its tenth Independence Class Littoral Combat Ship, the future USS Cincinnati (LCS 20) has successfully completed acceptance trials in the Gulf of Mexico.
The vessel was subjected to comprehensive tests designed to evaluate the performance of the propulsion plant, ship-handling and auxiliary systems, and is now ready to be delivered and commissioned into service.
Austal CEO David Singleton said following delivery and commissioning, USS Cincinnati will join her nine sister ships already homeported in San Diego.
"We are exceptionally proud of the LCS program, it is in a full rate of production and being delivered at a reliable and efficient pace. It is a real credit to our Austal USA team in Mobile," Mr Singleton stated.
Austal USA currently has four LCS under construction, with final assembly well underway on the future USS Kansas City (LCS 22) and USS Oakland (LCS 24).
According to the company, modules for the future USS Mobile (LCS 26) are under construction in the module manufacturing facility, with construction on the future USS Savannah (LCS 28) calready underway.
In addition, Austal is currently preparing for construction of the future USS Canberra (LCS 30), Santa Barbara(LCS 32), Augusta (LCS 34), Kingsville (LCS 36) and Pierre (LCS 38).