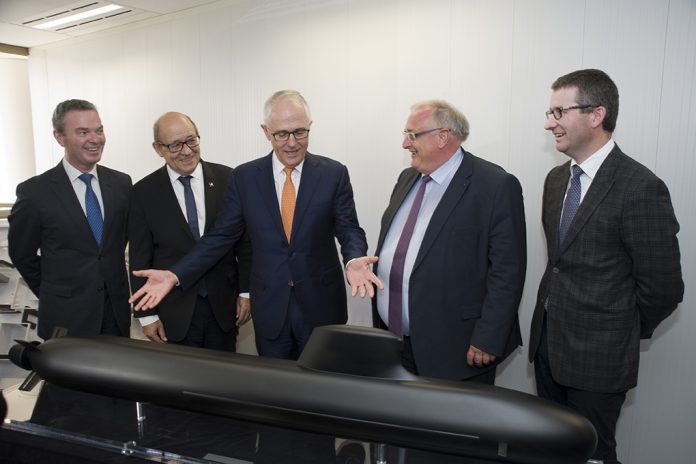 Australia and France have formally signed an agreement that establishes a framework for the development of the Royal Australian Navy's new fleet of submarines.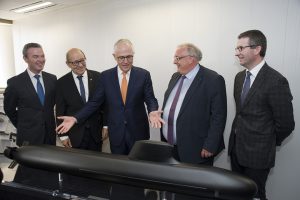 Australia's Defence Minister Marise Payne said the agreement will enable France to transfer cutting-edge skills, knowledge and technology to the Australian Government and Australian industry to achieve a sovereign operational and sustainment submarine capability in the country.
"This historic agreement builds on the strength and depth of the Australia-France defence relationship and is another significant step forward for Australia's Future Submarine Program," the Minister added.
"Underpinning Australia's long-term partnership with French company DCNS for the design and build of Australia's future submarines, the agreement also recognises the importance of maximising Australian industry involvement in the Future Submarine Program, including through deepening partnerships between Australian and French defence suppliers."
France's Minister of Defence, Mr Jean-Yves Le Drian said France was committed to working with Australia to deliver a regionally superior sovereign submarine capability.
"I am pleased to sign this agreement today and I thank Australia for hosting today's historic event," Minister Le Drian said.
He also reaffirmed Ms Payne's beliefs that the agreement would strengthen the broader relationship between the two countries.
"The agreement is an important milestone in the deepening bilateral relationship, including operational cooperation between our Navies, and investment in innovation and technology," Mr Le Drian continued.
"While in Sydney I visited the French Navy's multimission ship d'Entrecasteaux, which was deployed to Noumea this year. Its presence in Sydney is a testament to the vitality of our operational cooperation."
The $50 billion Future Submarines project will commence in 2022. According to estimates, it will create 2900 direct jobs in South Australia, 1700 of which at ASC, 100 at DCNS office, 600 in supply chain and 500 jobs in combat system integration.