BAE System is undertaking a major expansion to its state-of-the-art F-35 Lightning II machining facility in the UK to ensure it is prepared for the increase in production rates of the stealthy, fifth generation, multi-role combat jet.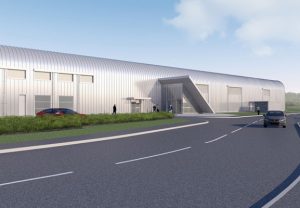 Located in Samlesbury, Lancashire, the original 10,000m² machining facility opened in 2010 and currently comprises two flexible manufacturing systems. Each of these systems contains eight automated milling machines which turn titanium blocks into complex aircraft parts.
The facility also houses two five axis twin-spindle milling machines and an automated boring facility.
Cliff Robson, Senior Vice-President for the F-35 Lightning II programme, said the 5,000m2 extension will enable the facility to meet the demand of future production increases in coherence with the programmes schedule.
He also pointed out that the expansion will bring the programme's full metal machining capability in one building.
"This extension to our machining facility further demonstrates our readiness to meet the challenge of increased production rates on the world's largest defence programme. By January 2017, we will also complete a significant expansion of our state-of-the-art assembly line at Samlesbury. This investment in our machining capabilities is the next piece in the jigsaw," Mr Robinson added.
"Our facilities are amongst the best in the world. Using the latest technologies available and building on the manufacturing experience developed throughout our long and rich history, we are able to play a key role on this global programme."