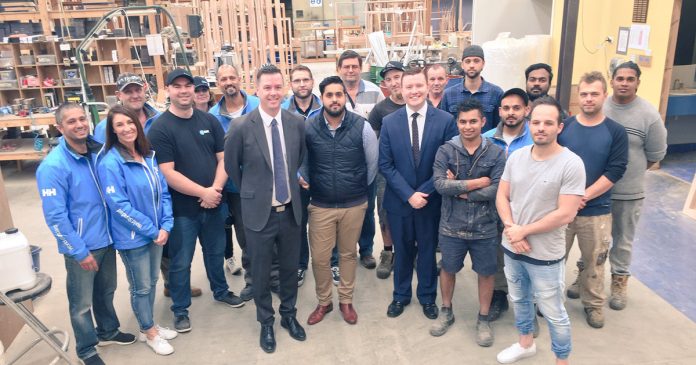 BINQ, the manufacturer of high performance timber doors and windows, has been awarded a $200,000 grant under the Labor Government's Local Industry Fund for Transition (LIFT) to purchase and install new equipment.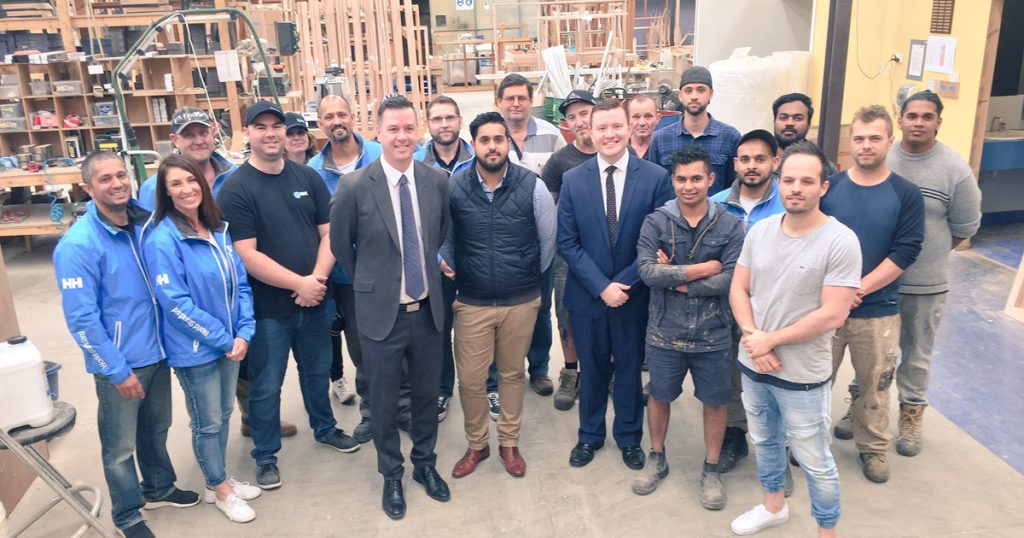 The grant award was announced by Minister for Industry and Employment Wade Noonan and Member for Mordialloc Tim Richardson during their visit at BINQ's manufacturing facility in Chelsea Heights on Wednesday.
Mr Noonan said the investment will allow the company to provide employment for 17 retrenched auto workers in the local area.
"The Andrews Labor Government is putting people first by providing new job opportunities for retrenched auto workers in the south east with a grant from our Local Industry Fund for Transition (LIFT)," the Minister said.
"We are changing people's lives for the better – creating more jobs in the communities that need it most. We know that half of the automotive supply chain is located in Melbourne's south east, this funding will help bring in new investment and create new jobs for former auto workers in the area."
The $33 million LIFT program provides grants to businesses to generate new investment and create jobs for retrenched workers in areas most affected by the closure of the automotive manufacturing companies.
This project builds on the $4 million worth of LIFT funding previously issued to eight companies across Victoria.
"We are supporting Victorian auto workers in the south east by investing in companies, like BINQ, that will provide new job opportunities for the future," Mr Richardson said.