Cardia Bioplastics has announced that it has signed an agreement to merge with Stellar Films Group – an Australian privately owned company that manufactures and markets cast films to the personal care, hygiene and medical products industries.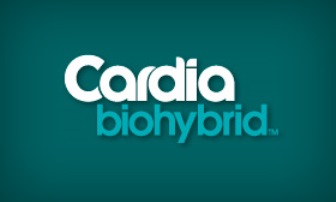 The two companies originally partnered up to produce environmentally friendly, bio hybrid films specially designed and created for the global personal care and hygiene products industry.
Now, Cardia shareholders will own 42% of the merged group, while the owners of Stellar Films will own 58%.
The merger is subject to shareholders' approval and is due for completion no later than 20 March, 2015.
Cardia will hold an extraordinary general meeting (EGM) to approve the Merger on 17 March, 2015.
"The Company intends to take the opportunity of the EGM to conduct a consolidation of its shared. The proposed share consolidation will reduce the number of shares on issue to create a more efficient capital structure, the Company's notice of meeting in respect of the EGM will contain further details about the proposed share consolidation," Cardia revealed in an ASX Announcement.
Melbourne-based Cardia Bioplastics develops, manufactures and markets its patented renewable resource-based materials and finished products for the global packaging and plastic products industries. It was established in 2002 and holds a strong patent portfolio and growth fuelled by the global trend towards sustainable packaging.
Also headquartered in Melbourne, Stellar Films operates manufacturing facilities in Melbourne and Port Klang, Malaysia and holds an interest of 50, 8% in Akronn Industries Sdn Bhd, a leading Malaysian manufacturer of silicone-coated paper and films products.
Cardia and Stellar Films have been cooperating for three years and both companies assure that the merger will bring about numerous benefits, such as scale and geographic footprint of combined operations, market access and reach, production and operational savings, high quality management teams and so on.
The new group is set to be a leader in sustainable packaging with annual sales of almost A$30 million and will offer a wide range of sustainable product solutions.