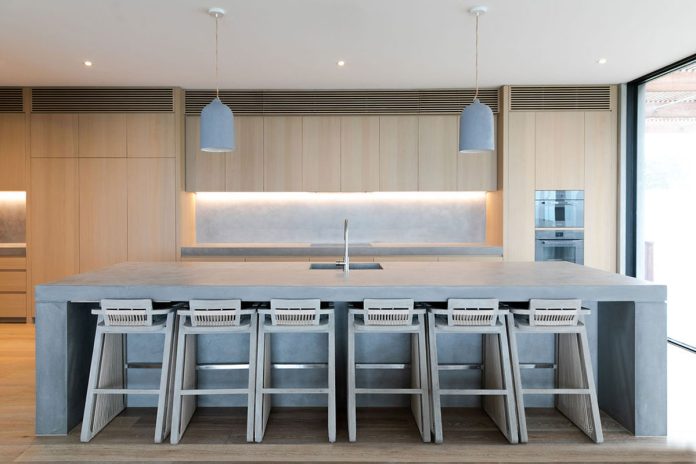 Sponsored Content by 
Over 100 years after the Bauhaus movement, concrete is experiencing a new revival in design. The material now conveys a sense of luxury, playing into minimalist trends and aesthetics throughout interiors and exteriors.
Glass-fiber reinforced concrete (GFRC) has revolutionized designing with concrete. Futuristic designs are now possible, from crisp, industrial edges to sinuous lines. Gone is the standard gray; you can customize concrete to any color.
Michael Mitris and Scott Henderson immediately took notice of GFRC's growth in the United States and of the demand for the material in their own country, Australia. They began to assess the new opportunities GFRC presented. They merged Henderson's background in carpentry and Mitris' experience in construction management to found Concrete Collective, becoming one of the first to introduce it to the Australian market.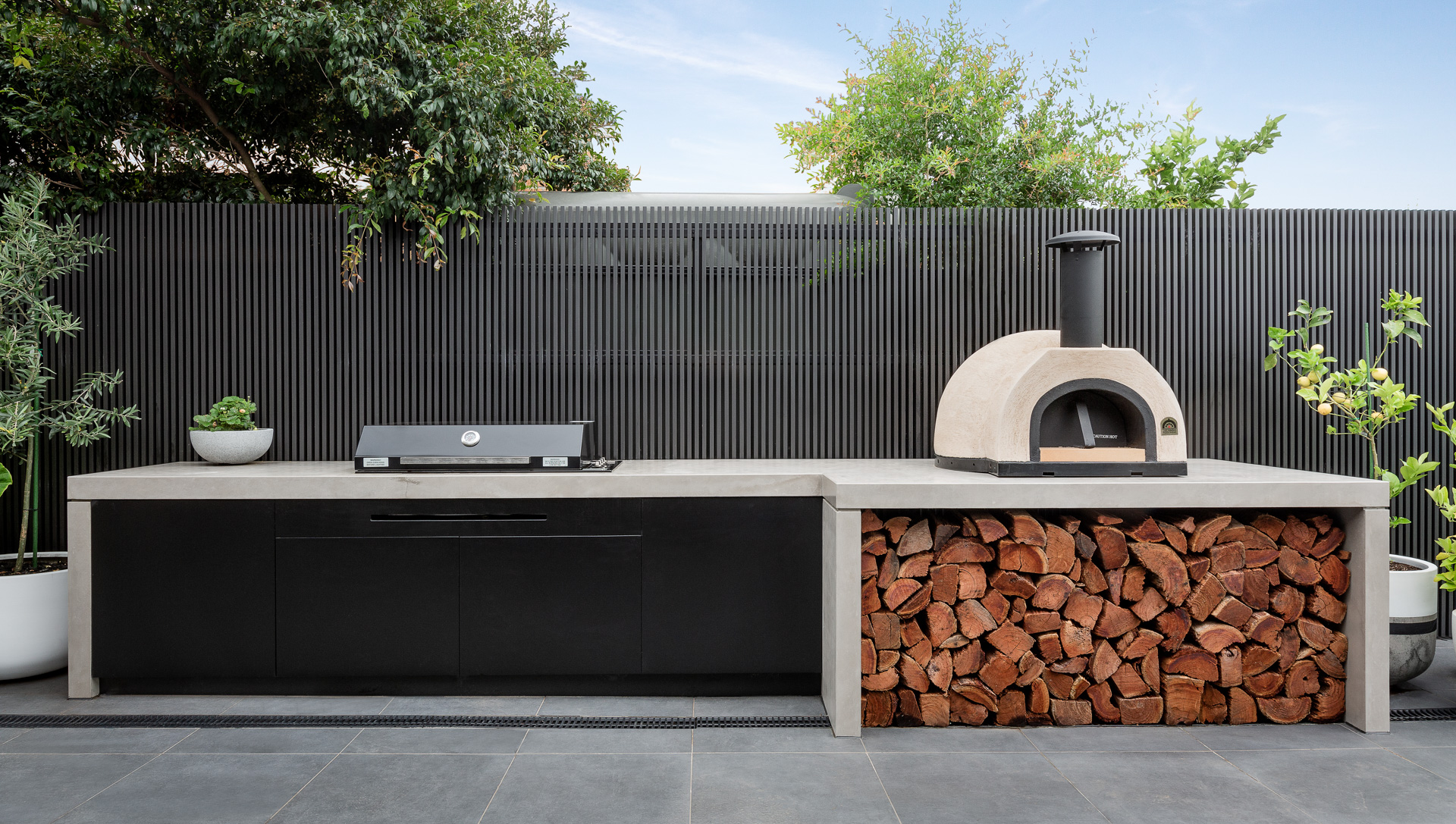 The Concrete Collective team produces bespoke designs, including kitchens, baths, bars, outdoor seating, and even furniture. They most recently started a new standard collection. Soon anyone will be able to order Shift Furniture products via their online store.
"We try to push boundaries and do things that other people haven't done before," says Michael Mitris, co-founder and director, Concrete Collective.
Designing for Concrete with Fusion 360
Concrete Collective's design process starts with receiving an idea or request from an architect or consumer—or simply dreaming it up themselves. Then, it's time to get to work.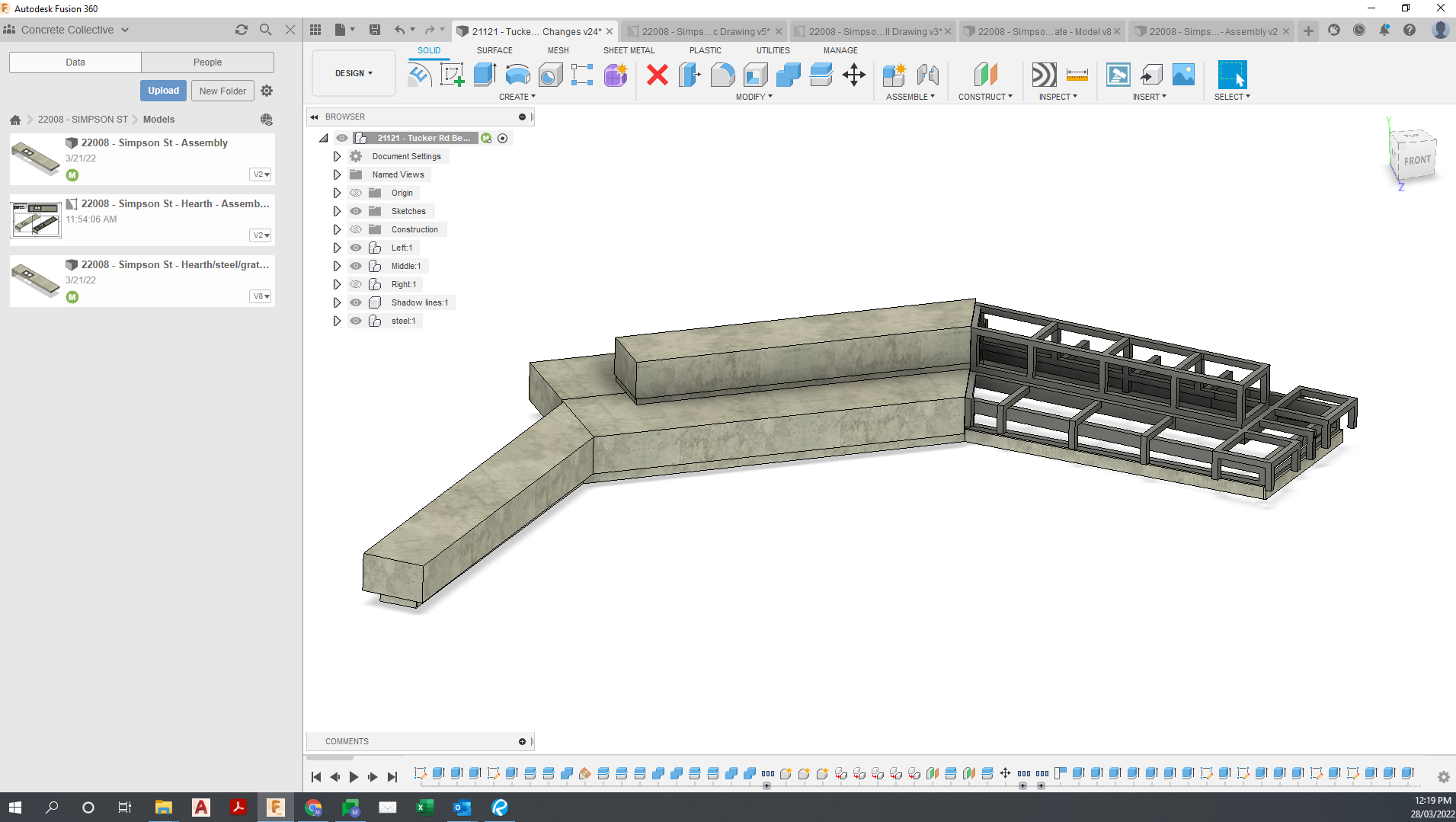 They begin by drawing the concrete shape in Autodesk Fusion 360 and then adding the steel subframe beneath those surfaces. Next, the team extrudes all the bases to create the molds before sending the files to the CNC machine.
"For the installation of a recent, large park bench project, the installation was seamless," Mitris says. "Every single join and angle were absolutely perfect."
"With Fusion 360, all the elements are in one model," he continues. "It's all going to work because it's all in one place. That's where we struggled previously. Moving over to Fusion 360 helped us a lot."
Taking a Digital Approach to Molds and Nesting
Concrete Collective's bespoke molds are made from melamine because it's cheaper and more disposable. According to Mitris, plywood tends to double or triple the price and adds a considerable amount of waste because it's not reusable from project to project.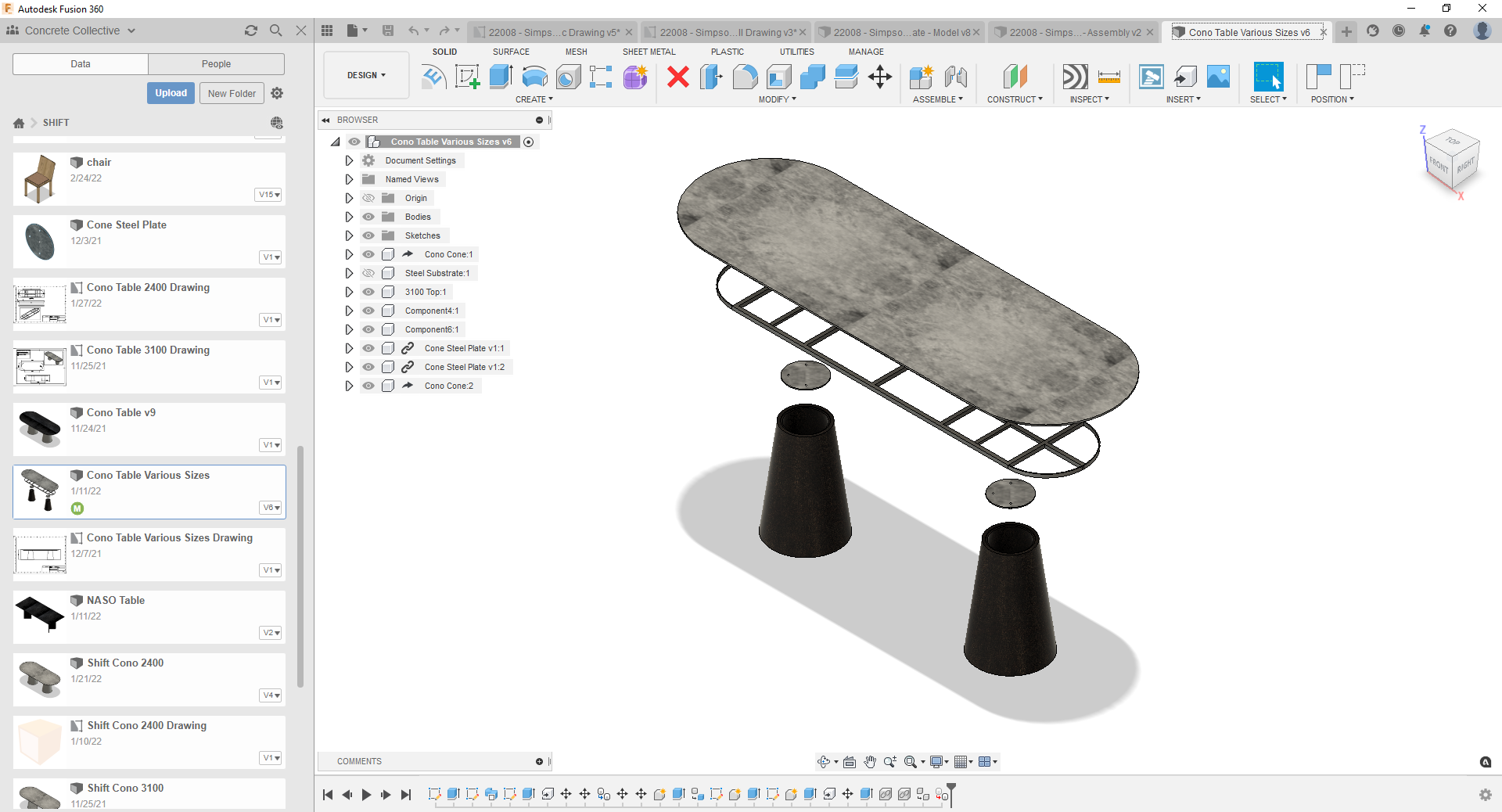 About eight months ago, the team decided to try the Fusion 360 Nesting & Fabrication Extension. The extension enables them to design and cut all the melamine board for their molding accurately and cost-effectively.
"We label everything in Fusion 360 so we know exactly what everything is," Mitris says. "That way, when we do nest the individual items, we can easily find the part once they have been cut. We have greater visibility into our project and how it all comes together. Whatever we have drawn in the actual model itself is what's going to end up on the CNC—even if you change your live model—and that gives us great piece of mind when going through each stage of the process."
"When we gave the Nesting & Fabrication Extension a go, we found that it was far more efficient at nesting than the other products we were using," Mitris continues. "We used one or two less melamine sheets when cutting multiple items and saved even more for larger projects."
Making a Switch to Fusion 360
Concrete Collective first made the switch to Fusion 360 about a year and a half ago, and they haven't looked back. Prototyping and sending projects straight to the CNC is extremely helpful and "Fusion 360 really looks after everything from start to finish in the design process," Mitris says.
"I just believe Fusion 360 is a great tool to be able to build something in 3D and see what the product is going to look like as you're designing it," he continues. "You're actually creating the product rather than having 2D models and everything coming together later. You push, you pull, you can see things happen as you go in Fusion 360, and that's the best part."
Ready to take your fabrication process to the next level? Check out what the Fusion 360 Nesting & Fabrication Extension can do for you here.