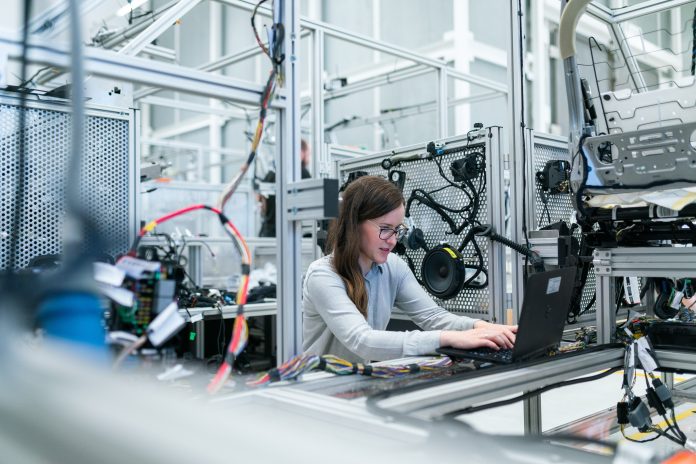 Media Release
The Cooperative Research Centres (CRC) Association has published its 2021-22 Pre-Budget Submission, urging the Federal Government to invest in industry-led cooperative research to generate innovation that will see Australia thrive in the post COVID-19 world.
"Industry-led cooperative research enabled through the Cooperative Research Centres Program is an Australian success story, translating research into action," said CRC Association CEO Jane O'Dwyer.
"We know that for every dollar invested by government in collaborative research through the program, some three times the value is returned, generating more than $14 billion in direct economic benefits to the nation from CRC produced technologies, products and processes.
"This translates into new Australian industries, new Australian businesses and new Australian jobs. It makes sense to build on that success to support Australia's post-COVID economic development and prosperity."
The CRC Association has proposed in its pre-budget submission that the Australian Government invest in success by growing the CRC Program, incentivise collaboration by establishing an up to 20% R&D tax collaboration premium, and boost industry-led research with the implementation of a new Industrial PhD program that places students in industry for the majority of their program.
Currently, there are around 400 PhD students doing industrial research at CRCs in Australia, in addition to students undertaking industry-facing PhDs as part of schemes such as the ARC Industrial Training Centres and the Australian Postgraduate Research Intern Program.
"There is a real opportunity to boost industry experience of research by creating a highly practical scheme where projects are co-designed by industry and a university or research institution and are almost entirely industry-based. Industrial PhDs create commercial benefits for companies, strengthen universities' relationships with industry and allow students to see their research applied in real life."
Such an approach would be similar to the acclaimed Engineering Doctorate (EngD) in the UK, the French CIFRE and the Danish Industrial PhD Programme.
CRCs bring together the knowledge of private companies, universities, and other research institutes to bring Australian expertise to solve problems ranging from living with autism, emergency management bushfire and natural hazards, to food agility and creating a sustainable food future through to improving Australia's cybersecurity.
It is estimated that between 1992 and 2017, the CRC Program added 0.03 percentage points of GDP growth per year to the Australian economy.
The CRC Association's pre-budget submission proposes:
1) Incentivise innovation through industry-led research collaboration by establishing an up to 20% R&D tax collaboration premium consistent with recommendation 2 of the 2016 Review of the R&D Tax Incentive.
2) Invest in cooperative industry-led research and innovation to grow our economy and create new industries and jobs by growing the investment in CRCs and CRC-Ps by $50 million a year over the forward estimates, with new investment focused on the National Manufacturing Priorities and economic and social benefits aligned to Australia's national interest.
3) Invest in an industry-ready workforce and jobs for the future by establishing an Industrial PhD program that goes beyond internships to ensure students are based in industry or a CRC for the majority of their program. Extend the Research Training Program to enable Industrial PhDs that are industry-led and industry-based. Expand upon Recommendation 2 of the 2016 Review of the R&D Tax Incentive to include a tax offset for companies who invest in PhD students.
The full submission can be read here.
---
About the Cooperative Research Centres Association (CRC Association)
Established in 1994, the CRC Association advocates to enhance Australia's industrial, commercial, and economic growth through collaborative research and innovation. The CRC Association represents the cooperative research community in Australia including CRCs, CRC-Ps, post CRC entities, universities, and firms involved in cooperative research.