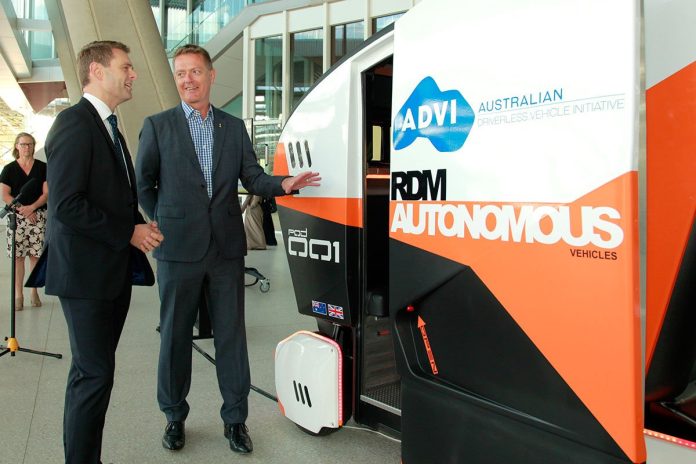 The South Australian Government has partnered with Adelaide Airport to trial three electric driverless shuttles that will transport passengers to and from the main terminal and the long-term car park.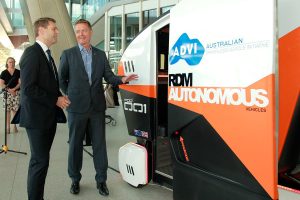 The project is one of seven that will share in $5.6 million from the SA Government's Future Mobility Lab Fund which was established to boost local testing, research and development of connected and autonomous vehicle technologies.
Adelaide Airport Managing Director Mark Young said the driverless passenger shuttles will be become a permanent part of the airport's operations should the trial proves successful.
"Adelaide Airport is keen to be an early adopter in this space. This will be a flagship project that, following a full feasibility study, has the potential to substantially improve customer service to match the expectations of visitors and travellers to our modern gateway airport," Mr Young continued.
"A small fleet of autonomous electric vehicles would replace our current diesel powered shuttle buses, servicing our long-term and staff car parks. Their compact size and agility will enable them to operate on a dedicated path at an increased frequency, potentially operating 24 hours a day, reducing road congestion and significantly lowering carbon emissions."
Leading international driverless car supplier RDM Group, which opened its Asia-Pacific headquarters at the Tonsley Business Precinct earlier his year, has been awarded $1 million in grant funding to conduct driverless cargo pod trial.
The company will be transporting goods at the Tonsley precinct with the aim of developing a market-ready autonomous delivery pod within a year.
RDM Group Chairman David Keene said the pods – which are similar to the Pod Zero launched in 2016 – will be modified to carry global standard air freight containers.
"When we looked at taking our driverless vehicle technology to other countries in the world, we recognised early on the appetite of South Australia to be at the forefront of developments in this field," Mr Keene continued.
"The region shared our passion and vision and we decided that we would make Adelaide the base of our first international office, with view to creating a bespoke assembly facility here. This commitment has already paid off, with lots of initial interest and new opportunities we are currently exploring."
The SA State Government also announced $1m in grant funding for Flinders University, which will collaborate with the RAA on a three-year $4 million driverless shuttle project.
The trial will also include the development of a mobile app that will allow people arriving by bus or train to arrange for a shuttle to meet them and deliver them quickly and conveniently to their final destination on campus.
RAA Senior Manager Future Mobility Mark Borlace said the vehicle will initially shuttle students around the Tonsley campus, with future plans to extend to the Bedford Park campus and local public transport hubs.
"Trialling a self-driving vehicle in real-world conditions will allow us to test and see how to integrate this new technology as a first and last mile solution to Adelaide's public transport systems," Mr Borlace added.
"But just as important, it will also give members of the public an opportunity to see and experience the technology first hand."
Transport and Infrastructure Minister Stephen Mullighan said the remaining grant recipients will be announced soon.
"Our Australian-first driverless car trials, our Australian-first law changes to allow for on-road trials and our international Driverless Car Conference sent a message that we are the place to do business when it comes to autonomous vehicle technology," the Minister concluded.