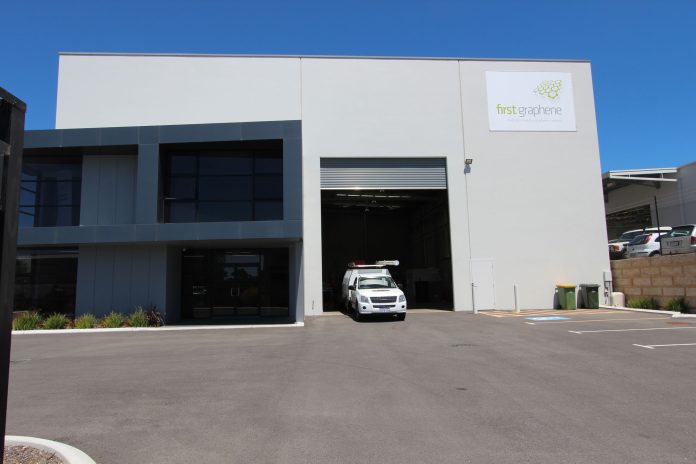 Advanced materials company, First Graphene Limited (FGR) has announced the commencement of production from its Commercial Graphene Facility (CGF) at Henderson, Western Australia.
Having spent three years on developing its technology and supply lines, FGR successfully commissioned its Henderson commercial production facility on 23 November 2017 and has already dispatched its first material to a US-based construction materials company for testing in cement products.
Developed at a cost of $1 million, the company's new 960m2 facility will substantially expand the company's graphene production, allowing it to deliver reliable supplies of high quality graphene products in bulk.
"This is a significant milestone for the Company and toward world graphene developments," First Graphene said in a statement.
"The Graphene Council has previously identified the tree largest impediments to graphene as a lack of production capacity, a need for consistent quality and pricing which makes graphene attractive for industry to adopt the advanced material."
"In commissioning this facility FGR can now address all these issues."
FGR said the new facility will strengthen its position as a leading graphene supplier and allow it to tap into the growing graphene market which is forecast to grow at 60% per annum.
"To this end First Graphene is working closely with a number of potential customers in Australia, Europe and North America, supplying trial parcels of graphene for testing and developing of application methods across a broad range of products including, but not limited to operators in the battery, concrete, fire retardant, paints and coatings and polymer businesses," reads the company's statement.
"First Graphene is now perfectly poised to build a sales book without having to worry about capital expenditure hurdles or competition from low cost producers. From this point on it is all about achieving market penetration."
Image credit: https://firstgraphene.com.au/graphene/graphene-facility