Hills Chief Executive Ted Pretty has urged the Government to divide the $1.5 billion it originally planned to pour into the struggling car industry among 15 or 150 Australian companies to help them reinvent and transform the manufacturing industry.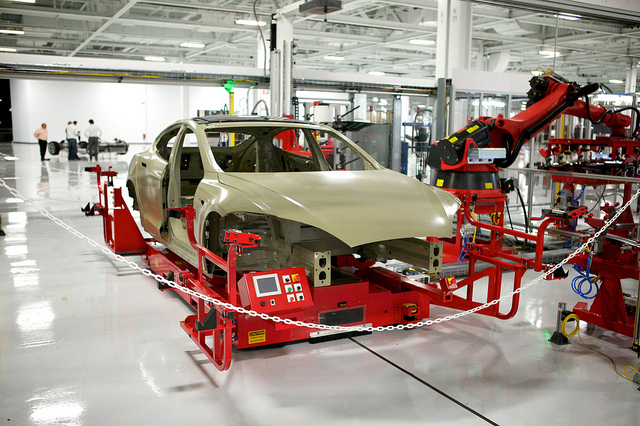 According to the article on the BRW, Mr Pretty, a former top Telstra Executive, said the Government should decide what type of manufacturing industry it wants to develop.
"If we were prepared to pump $1.5 billion into General Motors and Toyota to stay in Australia, why aren't we prepared to take that $1.5 billion and give 15 Australian companies $100 million to reinvent themselves, or 150 companies $10 million each?" Pretty said.
"That's the stupidity of industry assistance– that the government was prepared to pay $1.5 billion more to General Motors and Toyota but now that they've said they're pulling out, it's all or nothing. How crazy is that?"
He said the country needed a solid and stable manufacturing base and that the Government was wrong to think that a services economy could replace it because the levels of employment and activity were not comparable.
"We've seen a resurgence of manufacturing in the US but it's not large-scale, it's nimble small-batch manufacturing and that's where we're going to have to head," Pretty said.
"I am of the view that we need to have a solid manufacturing industry and the question is what type of manufacturing industry we should have. It may well be in, for example, healthcare, producing the next generation of nurse-call or patient entertainment products or mobility sensors."
However, Mr Pretty said that taking the country's manufacturing industry in a new direction didn't necessarily mean adopting high-tech manufacturing, as many of these devices used basic, replicable technology.
Hills manufactures the iconic Hills hoist clothes line but Pretty has transformed the business over the past few years from traditional manufacturing into electronics, healthcare and communications.
He pointed to Zip Industries as an interesting example of forward-thinking manufacturing philosophy as the company holds patents on hot water heating technology in Australia, manufactures components in China, assembles them in Australia and then exports the finished product to China and elsewhere.
"If we think everything needs to be done here, that's crazy," Pretty says. "Our Australian psychology was that unless we own the steel smelter, we're not in manufacturing. That's wrong."