Irish titanium miner Kenmare Resources has rebuffed a takeover approach from rival Iluka Resources, saying the share-to-share offer was undervaluing its flagship mine in Mozambique.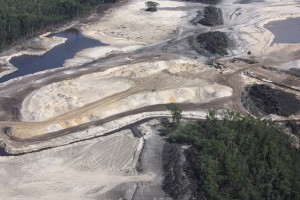 "The board of Kenmare has rejected Iluka's proposal, which it believes does not recognise the value inherent in Moma as a long-life, low-cost asset," Mr Kenmare said in a statement, according to Reuters.
According to the media release by Iluka, the takeover bid involved no cash component, with Kenmare shareholders receiving 0.036 new Iluka shares for each Kenmare share they own.
Although the takeover bid was preliminary in nature and was subject to various pre-conditions, including due diligence, Kenmare shares went up 23% to hit 1475 pence by 1027 GMT when the offer was confirmed.
It comes at a time when both companies are suffering from weak prices for mineral sands products like zircon and titanium, which caused shares in Kenmare to lose more than half their value so far this year before the offer.
Iluka is a A$3.5 billion ($3.29 billion) company and the world's biggest producer of zircon, which is used in ceramic tiles.
It is said that the move to acquire Kenmare was part of Iluka Chief Executive David Robb's strategy to use the company's strong balance sheet to expand by hunting for bargains amid the market slump.