Australia's three largest iron ore producers are preparing for the impact of category 3 cyclone Christine which is expected to make landfall in Western Australia between Monday night and Tuesday morning.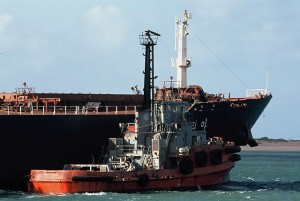 The ports at Cape Lambert and Dampier which are used by Rio Tinto and Port Hedland used by BHP Billiton and Fortescue Metals have closed shipping and have sent all vessels out to sea as the storm neared, according to a Reuters report.
The three ports account for most Australia's iron ore exports, handling more than 500 million tonnes annually. Australia is the world's largest producer of iron ore, with Port Hedland exporting 28.1 million tonnes in November, just off the previous month's all-time peak of 29.0 million and 29 percent higher than November 2012.
The three mining companies have assured that they are taking necessary precautions while getting ready for Cyclone Christine.
"The mine and rail operations continue to operate as normal but ship loading has now stopped," Rio Tinto spokesman Bruce Tobin said in a statement.
BHP Billiton is "progressively securing port, rail and mine infrastructure and tying-down equipment," according to spokeswoman Fiona Hadley.
Meanwhile Fortescue Metals said they are also preparing in line with its cyclone procedures.
The Bureau of Meteorology (BOM) has issued a cyclone warning for the Kimberley coast and the Pilbara region, with the cyclone expected to hit somewhere between Karratha and Port Hedland.
"Tides are expected far above the usual high-tide marks and storm surges could hit the coast as well," said senior forecaster Jenny Sturrock in a report on The Guardian. "There are warnings it could wash away roads and ships could run aground."
"The interesting thing about this cyclone is it is expected to keep its integrity and stay a category 1 [cyclone] as it heads inland," Sturrock said. "So towns inland are being told to prepare for flooding and destructive winds."
The cyclone is moving at about 10km/h and could intensify further as it moves towards the coast, according to the report.